Marble Arcobaleno Verde
Dimensions:
60 × 120 cm
(length, width)
Price / m2 (VAT included)
84,68 €
The RRP (Recommended Retail Price) is a suggested price that may vary depending on the point of sale. Click on "See purchase options" to see online prices and points of sale.
Utilization groups:
4 - For high traffic
Place of application:
Bathroom, Kitchen, Living, Public spaces
Degree of detonation:
V3 (Medium)
Material:
Full body porcelain tiles

Installation
Installation: Pavement

Slip resistance (CTE ENV 12633 - Pendulum)
Slip resistance (CTE ENV 12633 - Pendulum): Clase 1

Recycling
Recycled: 50% Recycled material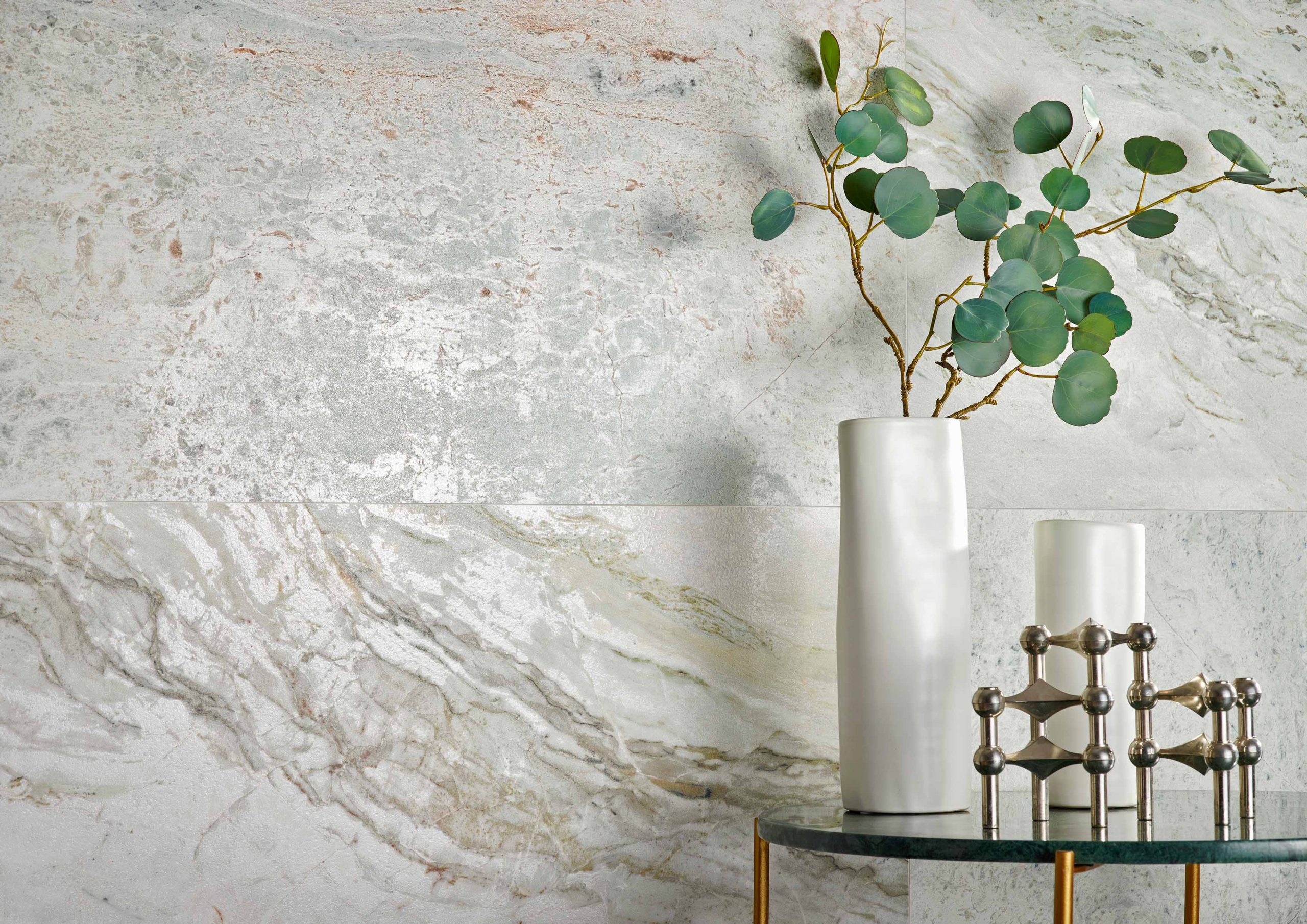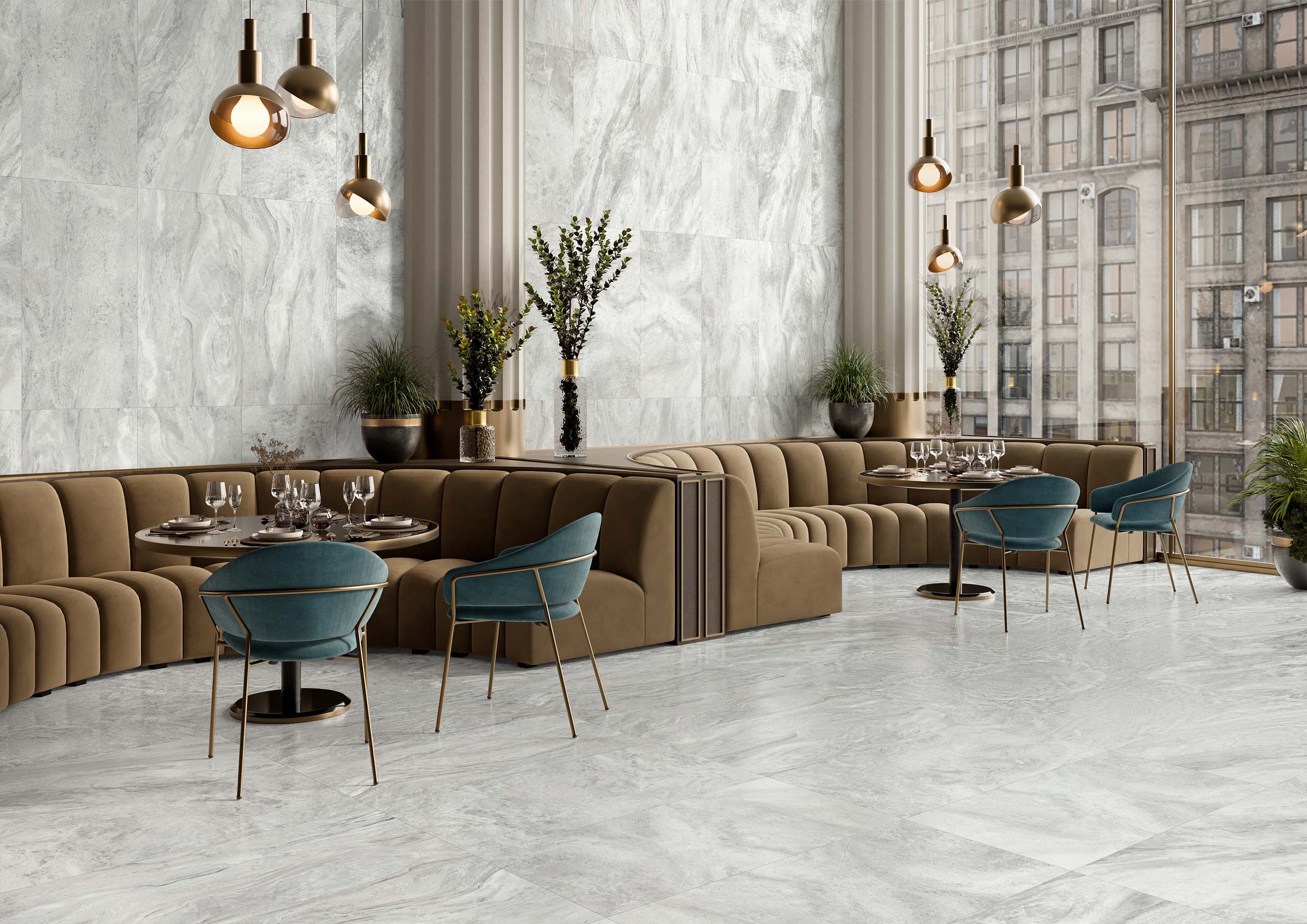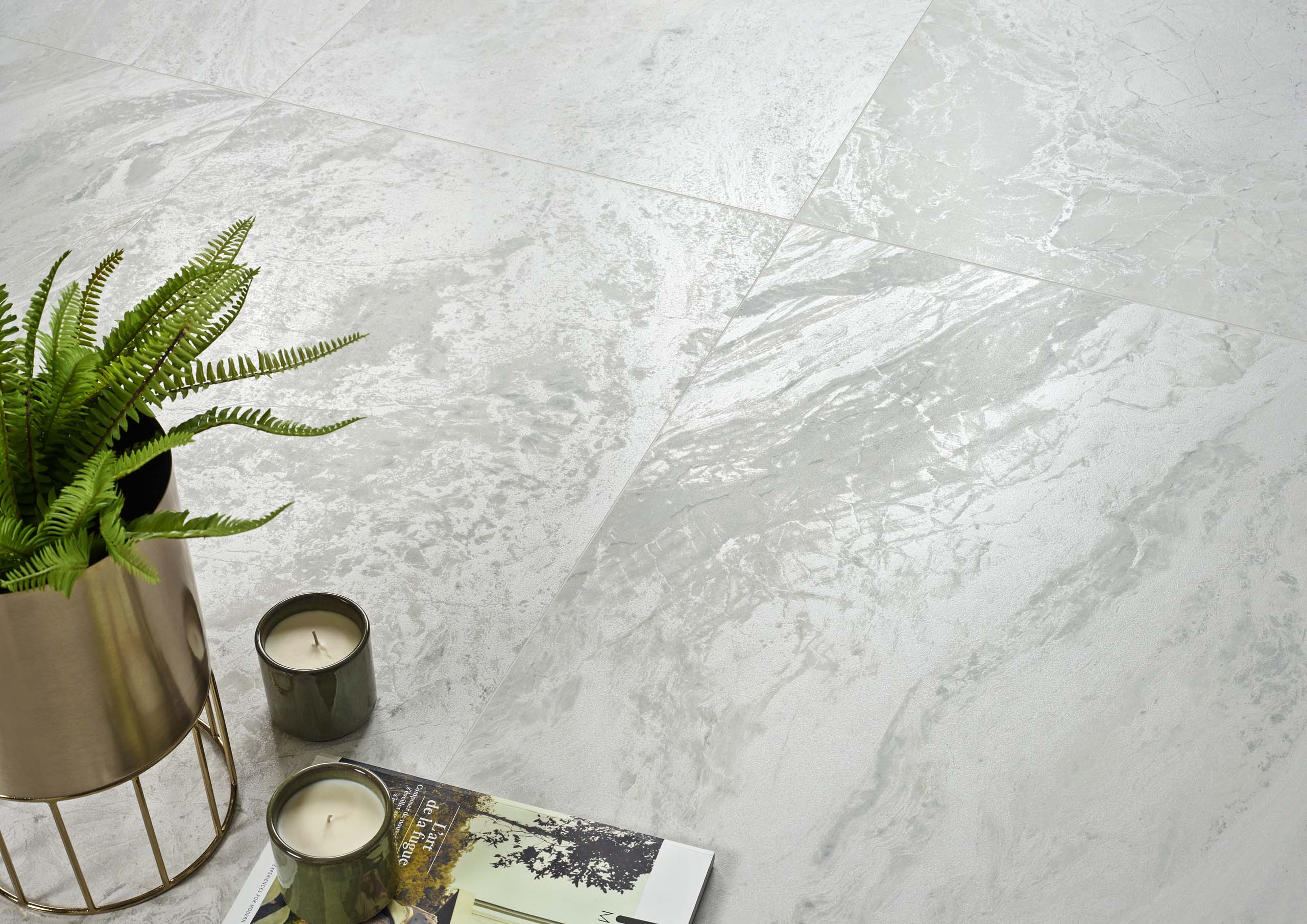 Marble Arcobaleno
Colours join together on this elegant metamorphic rock, surprising in its hue and design. An extremely complex marble with an ethereal, almost heavenly aesthetic, where whites and creams predominate with veins and lines of agate, emerald, yellowish pink, coral or ferric shades. This new technical stone, unique in the design of each piece, manages to create unrepeatable combinations for each space. The stability and durability of porcelain adds to Arcobaleno´s exceptional aesthetic properties, which invoke the sumptuous architecture of ancient cultures, in a polished, extremely bright finish.
X