Combine products, textures and colours and design a bohemian-style bathroom that worships contrasts in the quest for wellbeing.
Eclecticism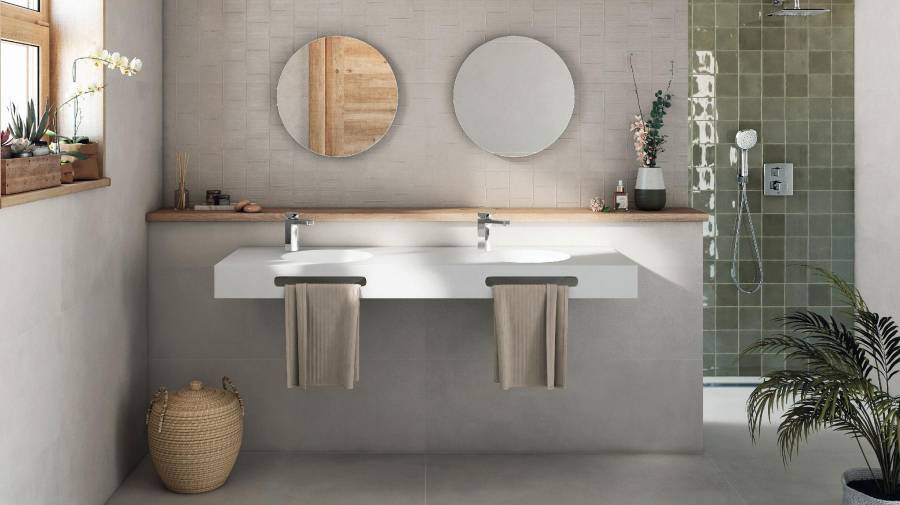 There is no better word to define boho chic decoration because the essence of the bohemian style is to mix and match. Thus, elements from different periods such as a rustic wooden countertop and a washbasin made of new materials such as Surfex® can come together in a masterful way.
The fusion of boho chic bathrooms can also give rise to zellige mosaic tiles with Arabian tints that manage to envelop a sophisticated shower head with thermostatic taps. In the same way, bathroom furniture with vintage mouldings and carvings can be combined with modern inset basin taps or equipped to save money with innovative technologies such as Cold Start cold opening.
Color
The backdrop of the boho chic style is, without a doubt, colour. A colour that stands out in combinations or draws attention to contrasts. Bathroom tiles in sober tones invite you to relax, while vibrant creations contribute to joy.
Hydraulic, embossed, patchwork or wallpaper-inspired tiles coexist with smooth pieces reminiscent of terrazzo, cement or terracotta. Beyond ceramics, colour comes to washbasins, shower trays, taps and bathroom accessories to liven up the mood with a charismatic wink.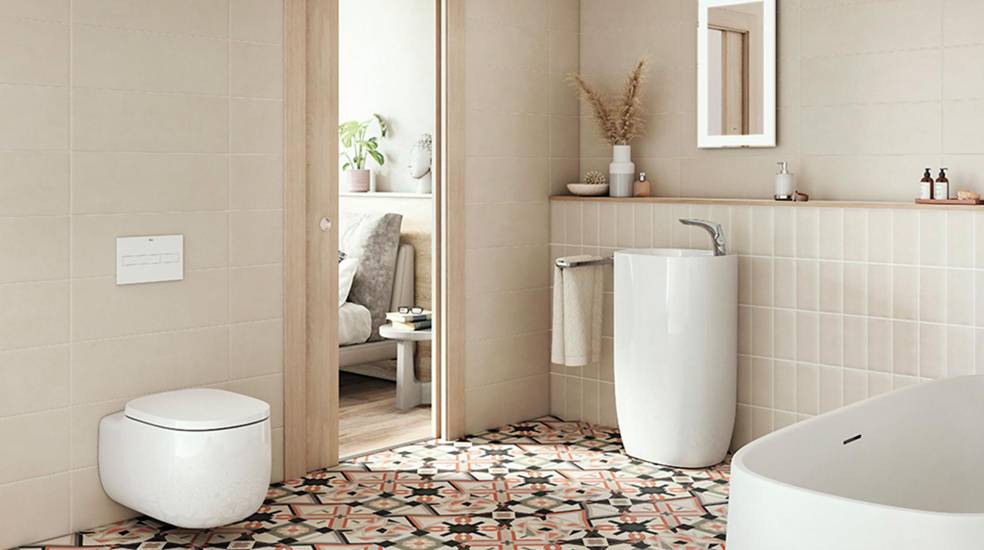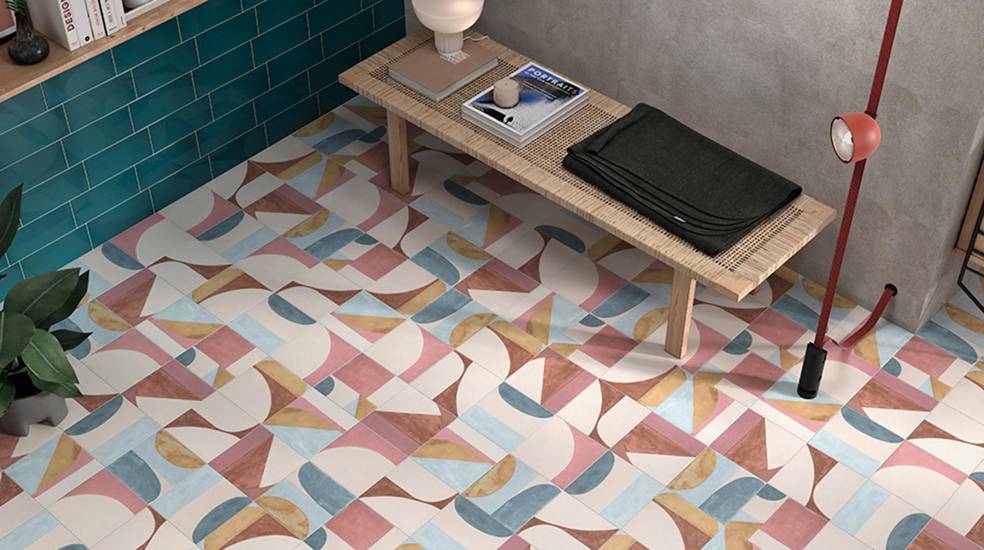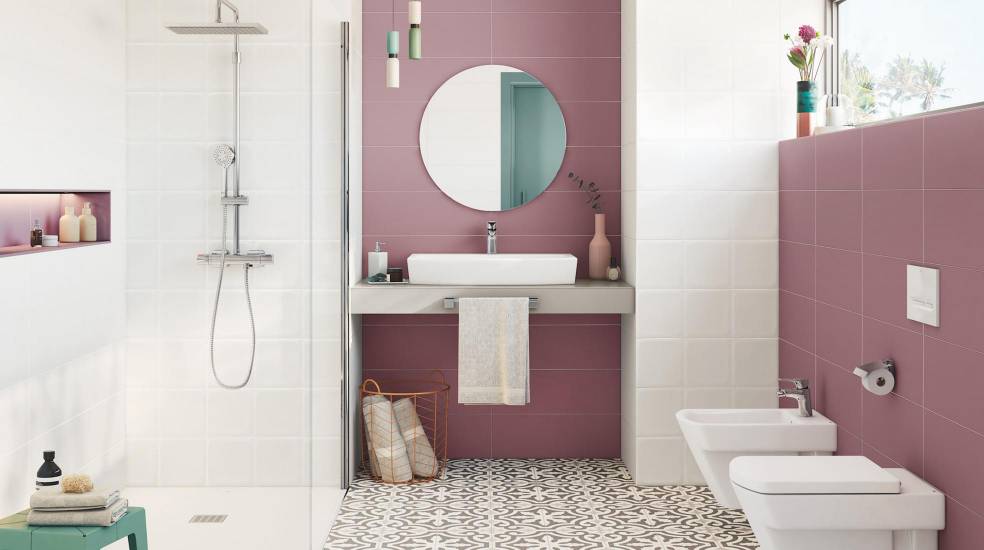 Nature
Finally, boho chic style bathrooms use plants or vertical gardens to complete the configuration of a space designed for wellbeing. The warmth of wood blends with the freshness of greenery or the vivacity of flowers to make thoughts and emotions fly.
Whether you install tiles with organic motifs or imprint nature on decorative elements, you're sure to mentally leave the bathroom to escape into your private haven, that personal place to which only you have access.