Because from the most intense cold can emerge the most comforting warmth, a nordic style bathroom will give you the key to achieve a pleasant and cosy atmosphere. Discover how with light tones you can compensate for the lack of natural light or how, inspired by nature, you can spread optimism and a feeling of wellbeing. Everything to make you surrender to nordic decoration and the good vibes of the hygge concept, to the minimalist designs with a handcrafted spirit that emerged from the long Scandinavian winters to help you create an enveloping atmosphere in the bathroom, full of positive energy.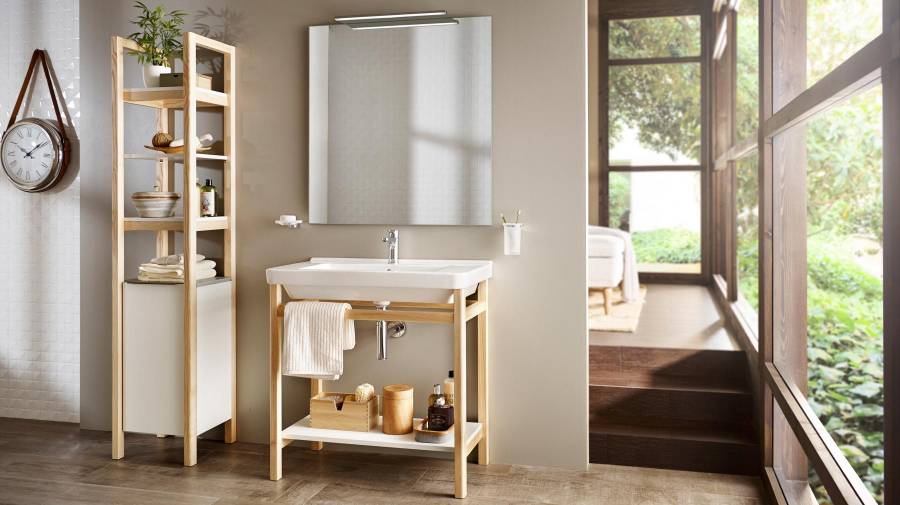 BRIGHTNESS WITH LIGHT COLOURS
The Nordic style was born to successfully meet a need: to combat the scarce natural light in northern European countries. At the beginning of the 20th century, Norway, Sweden, Finland and Denmark began to set themselves the goal of multiplying the brightness of their homes, eliminating curtains from the windows or basing bathroom decoration on pure colours such as white. This permanent search for light, combined with their particular conception of well-being at home, has resulted in a unique personality that uses soft and luminous tones to counteract the cold and dark days with interiors full of light and warmth.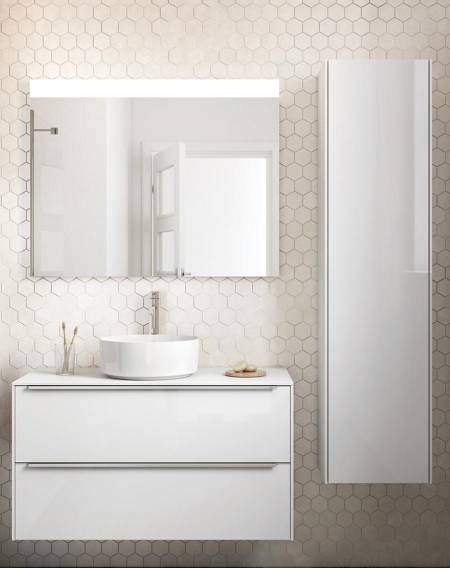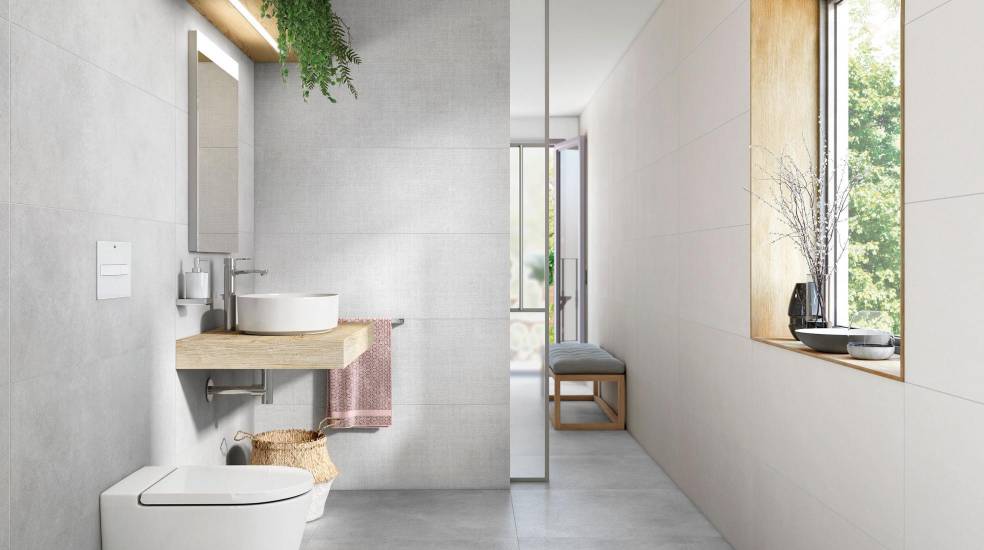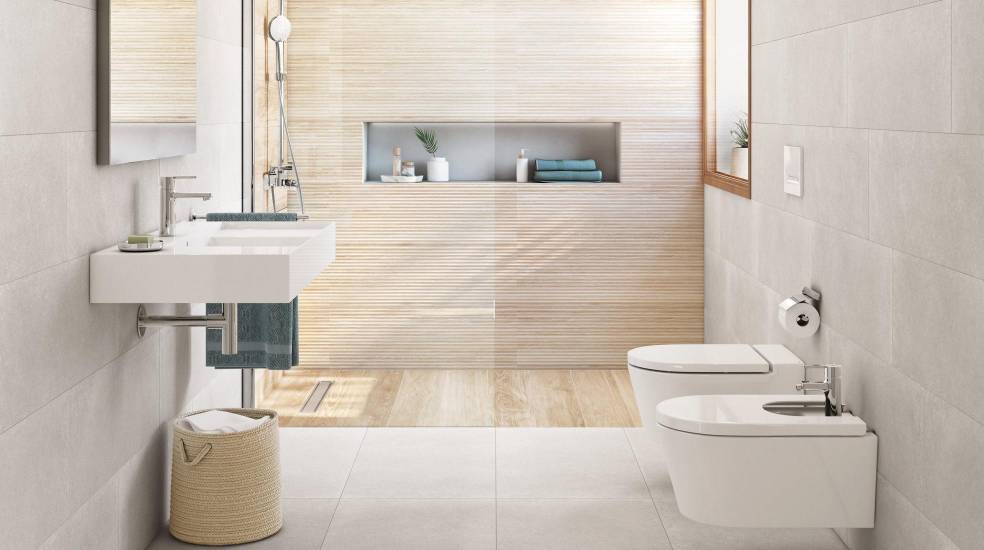 ENVELOPING NATURE
To really achieve a nordic style bathroom it is not enough to use light colours in the tiles or bathroom accessories, you have to go further and surround yourself with elements that make you feel cosy. To transmit that warmth that so well defines the word hygge -the feeling of being comforted in front of the fire of a fireplace- the Nordic decoration is helped by nature, using wood in floors or bathroom furniture and decorative complements based on plants or flowers. To add to the feeling of warmth, the fabrics should also be natural, such as cotton, linen or wool.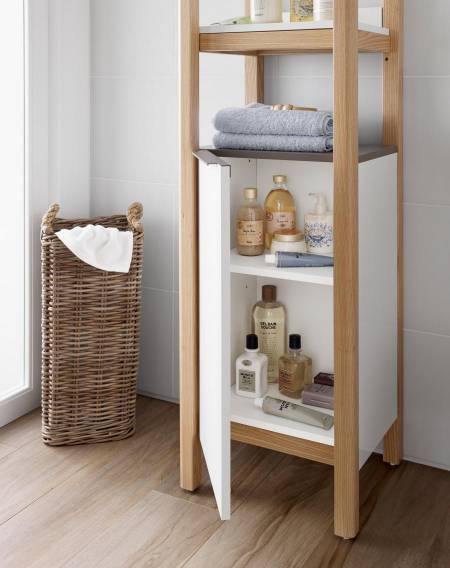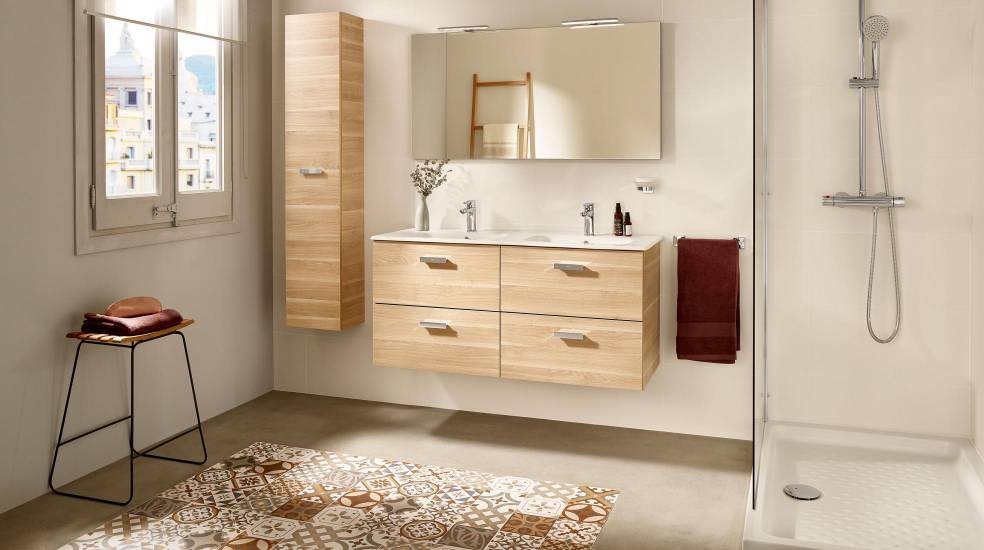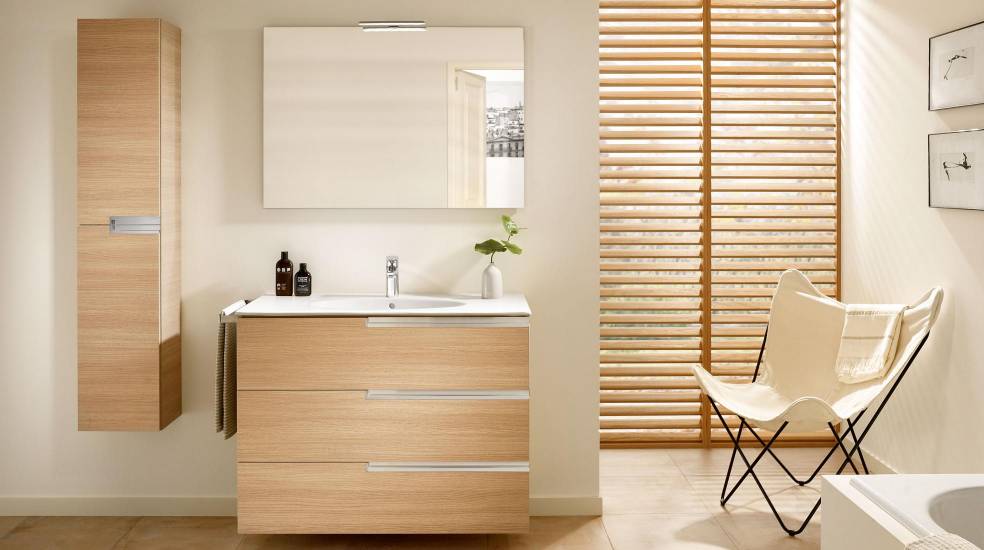 ORGANIC LINES AND GEOMETRIC SHAPES
In nordic style decoration, the connection with nature is also shown in its designs of pure and clean lines, minimalist cut and handcrafted inspiration. Functionality takes precedence over artifice in toilets and toilets with simple silhouettes or in nordic furniture with imperfect finishes, with licences such as the daring geometric tiles that offer the counterpoint to the prevailing sobriety.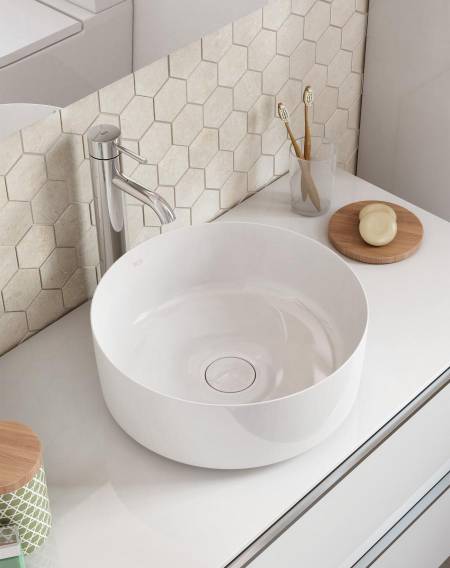 If you want to brighten up your home, don't hesitate to renovate your bathroom inspired by the warmth of Scandinavian Nordic style. Rely on the power of light colours, solid wood and natural finishes and, before soaking in the bathtub, don't forget to add some candles for the finishing touch.