Sometimes the greatness of a place lies in the tiniest details. With their tiny round tesserae and their marked vintage spirit, the penny tiles have not only been transmitting dynamism and originality for more than a century, but also making small kitchens and bathrooms look more spacious. As union is strength, the Penny Round tile by Roca is surrounded by new ceramic mosaics of the most varied shapes and finishes to invite you to combine them on floors and walls. Dare to take advantage of the impact of its relief by making unique frames or giving life to inspiring compositions that will turn your home into a true work of art.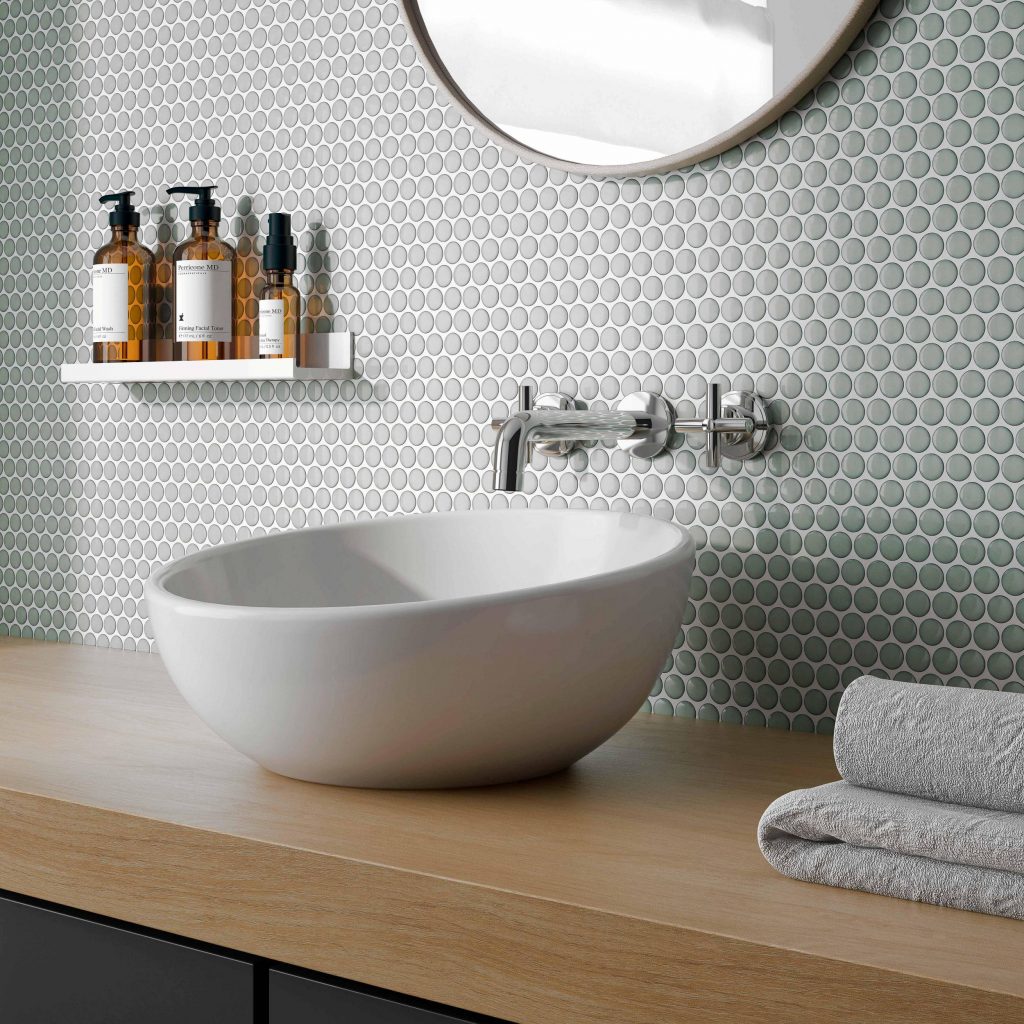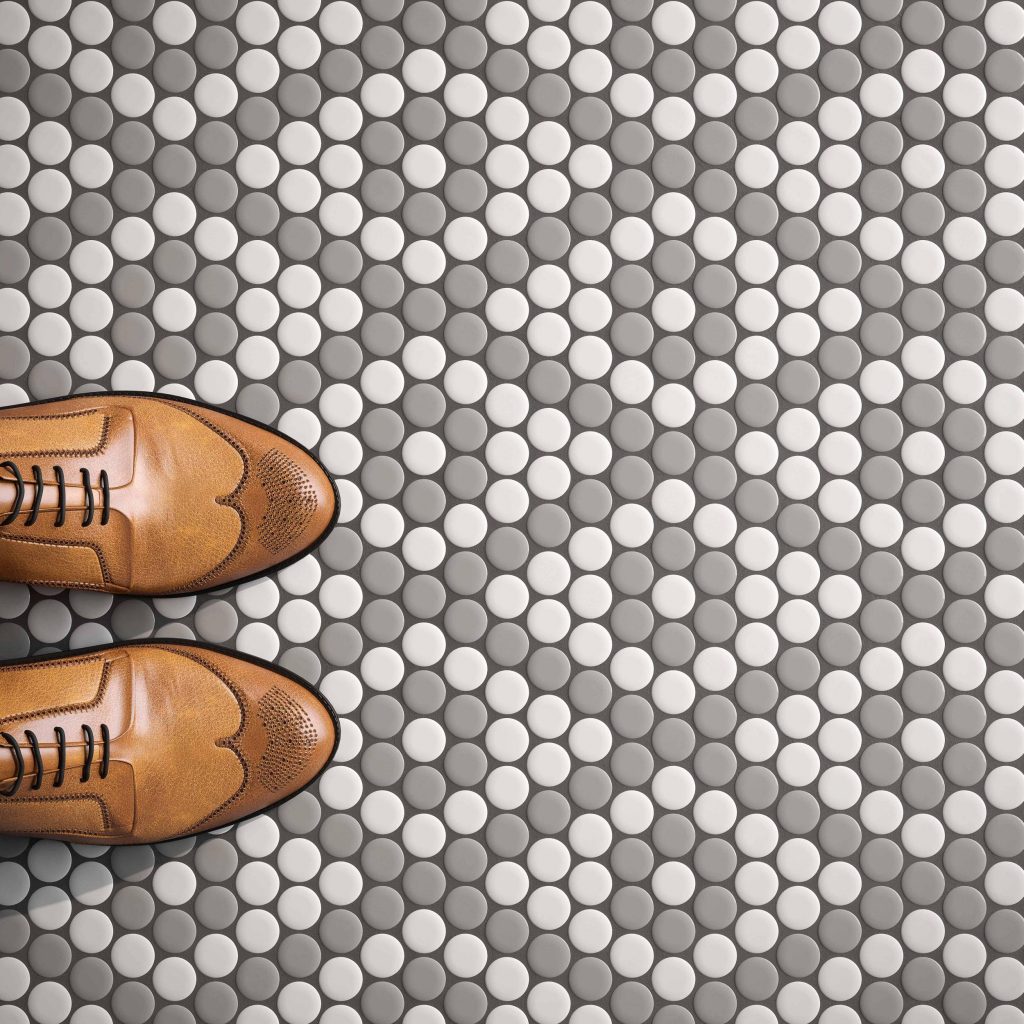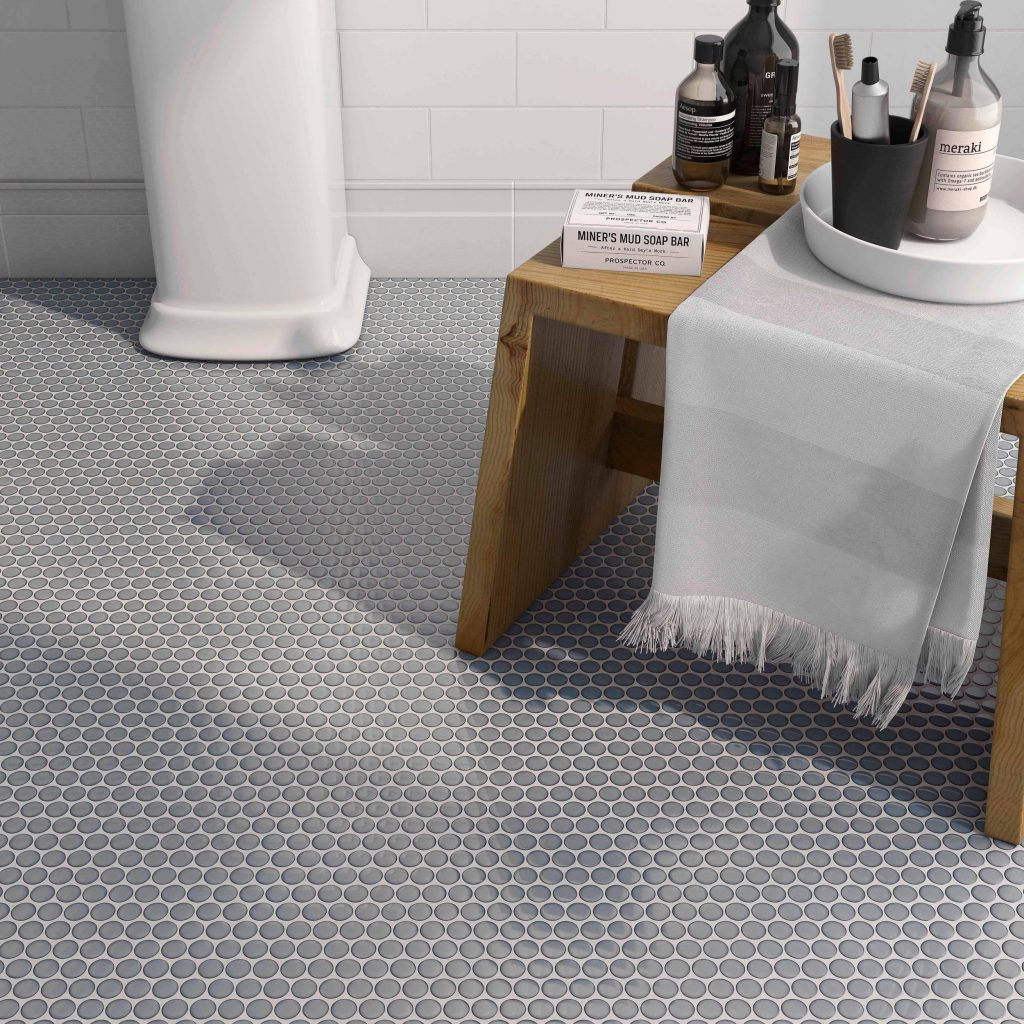 From the hand of Rock Art and its high performance ceramics comes a collection of mosaics for bathrooms and kitchens in sober tones and versatile designs. As they are presented in the form of a mesh, they are tiles that invite you to play with their shapes and colours, combining them as decorative complements in both modern and vintage bathrooms. Analyse the room you want to decorate, think about what you want to transmit and all that remains is to choose the figures and tones with which to give the definitive touch to your floor or wall tiling.
We begin with Penny Round from Roca, which recovers the history of the traditional penny round in 32×29 mm ceramic tiles with a glossy finish. By bringing together multiple circles like those that once filled kitchens, hallways or vintage bathrooms with colour, today they are presented in three neutral tones: White, Black and Grey. Do not hesitate to use this proposal if you are looking for minimalism or if you are looking for a counterpoint in the most diverse spaces. You will especially appreciate its effect in Mid Century style bathrooms or kitchens, as the penny fits in perfectly with its urban and modernist philosophy through the exaltation of its simple geometry.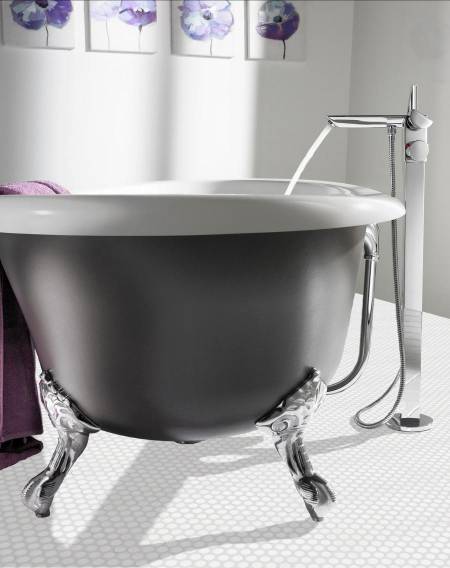 The penny tile taken to the extreme culminates in the Bubbles piece, in 30×30 mm and matt finish. Discover how by intertwining these peculiar bubbles you will transmit movement and energy in spaces as suitable as the shower area, but also in other corners of your home with particularly small dimensions. You have multiple combination possibilities by choosing among its four colours: White, Graphite, Sand and Mink.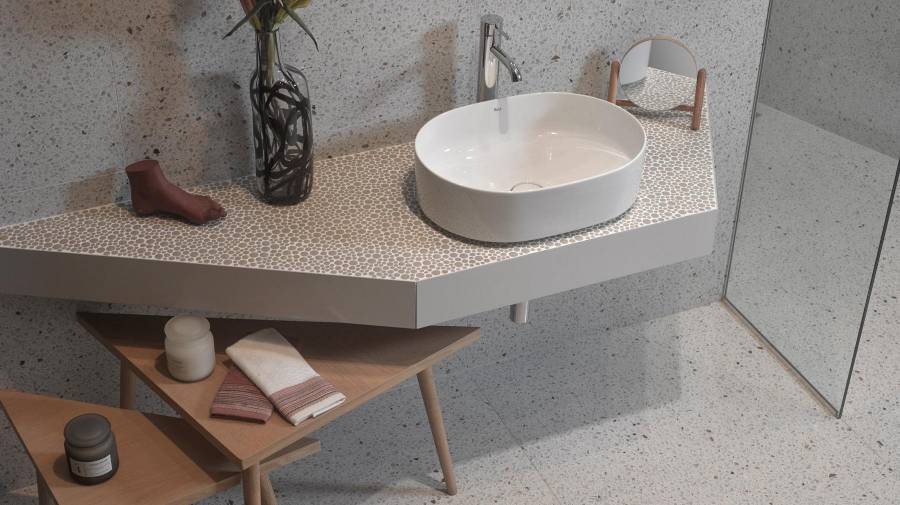 When we change the curved lines for straight lines we come to the Hexagon and Hexagon Mini mosaic tesserae, which in 32×29 mm and 31×25,5 mm add to the classic Black and White binomial with a sober matte finish. When decorating your bathroom or kitchen, take advantage of the contrast of opposites while exploiting the symmetry of these ceramic tiles to achieve compositions that will stand out for their cadence and harmony.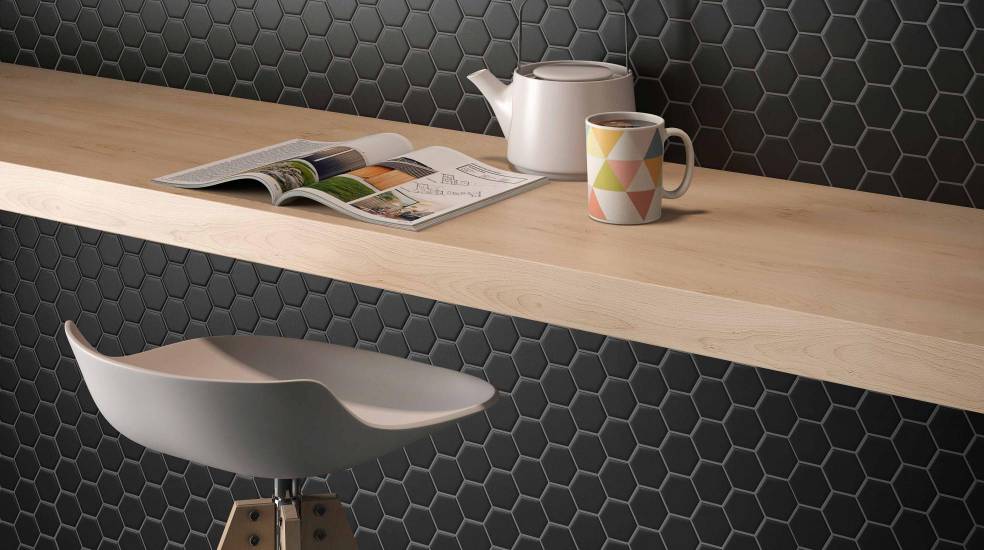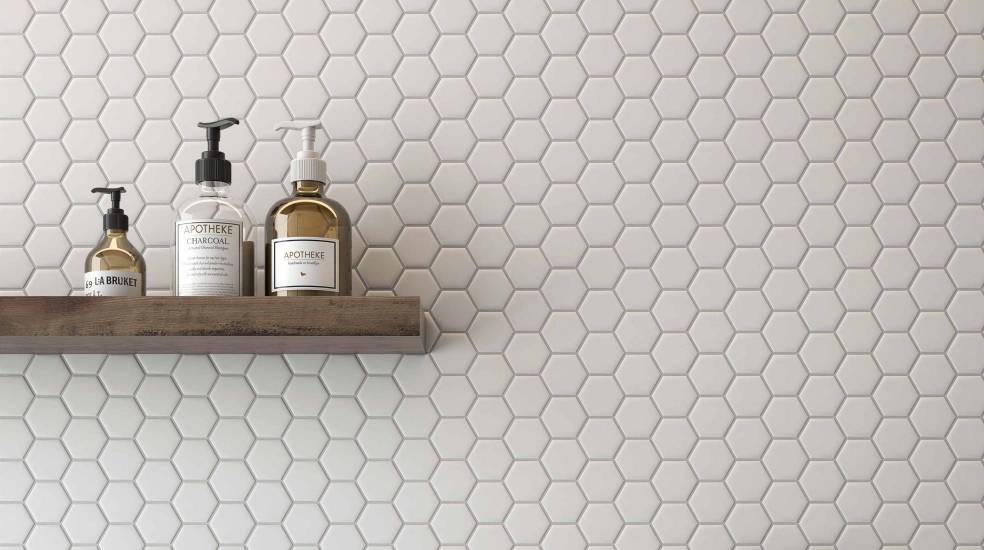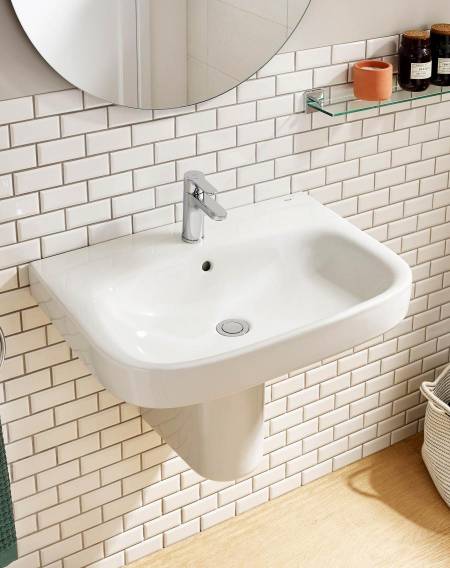 Finally, if you are inclined towards industrial style decoration, your ideal choice are the Brick bathroom or kitchen tiles, which emulate interlocking bricks or concrete blocks in 34×29 mm pieces. Its four tones reminiscent of cement or plaster -White, Graphite, Grey and Mink- offer the sophisticated wink of its glossy finish to expand the range of possibilities and fit into configurations of the most diverse styles, both in private and public spaces.