Because our bathroom space is like a blank sheet of paper on which to write our story, and our story can have a lot to tell, you will be interested to know that the new wall and floor tile proposals will allow you to make charismatic combinations of bathroom tiles in dark tones. Let yourself be carried away by the most intense colours, adopt the most innovative textures and allow your home to suggest everything you have inside you. From the sobriety of industrial inspiration to the penetrating shades of the savannah, we bring you a catalogue of possibilities capable of conveying why you are so special.
Colette, a delicate French soul
Antiqued texture and splashes of colour set the pace for a rectangular-shaped ceramic tile with French sophistication. Leading the way with the original Navy, Colette is available in five other shades – White, Grey, Blue, Beige and Mink – and is perfect for adding a delicate feminine character to small bathrooms.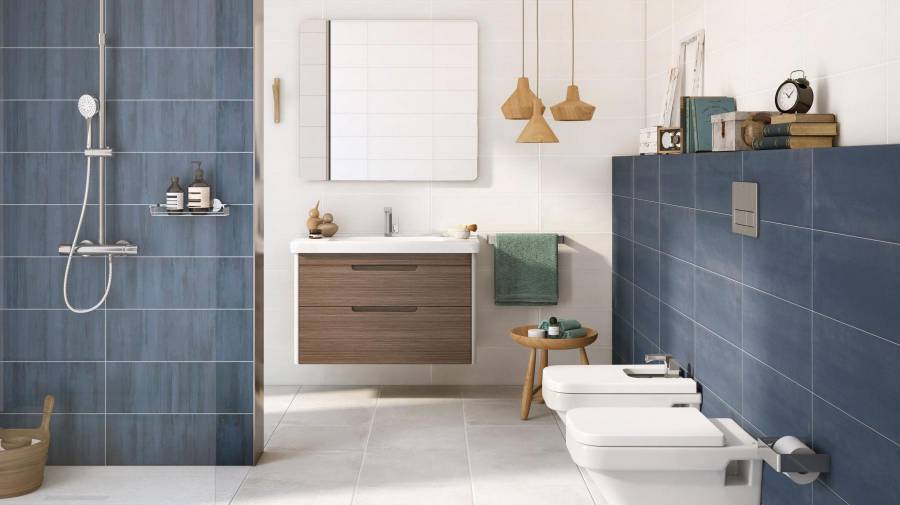 Cricket, blurred concrete
If you dream of reproducing the worn floors of a factory, with Cricket you can do so without renouncing the latest features of bathroom ceramics. In Grey, Sand and Mink colours, the series emulates the changing relief of cement and its rectangular sheets are capable of linking opposites: softness and roundness, light and dark, rural and urban.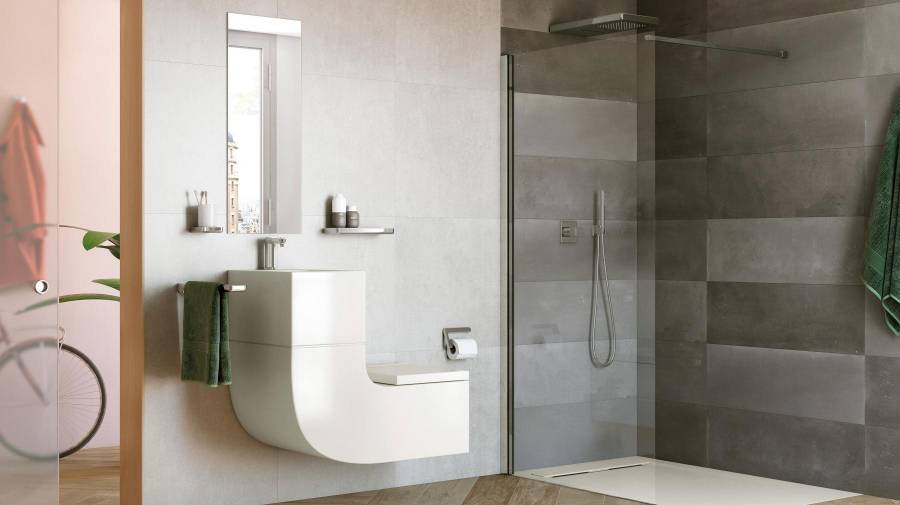 Derby, urban geometries
When industrial inspiration meets urban sophistication, modern proposals appear such as Derby, a charismatic collection in which the polished cement of blurred frames is combined with original meshes of small grids or hexagons in Black, Grey, Beige and Mink.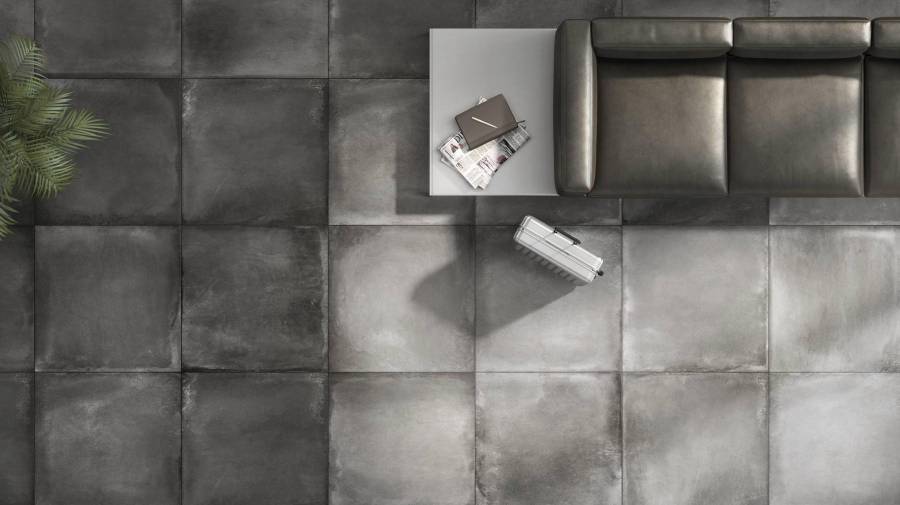 Masai, ethnic soul
In White, Sand and Graphite, Masai is inspired by the traditional jewellery of one of Africa's most fascinating tribes to offer a sober palette of colours and an original geometric and three-dimensional relief that will give a subtle temperament to your bathroom space.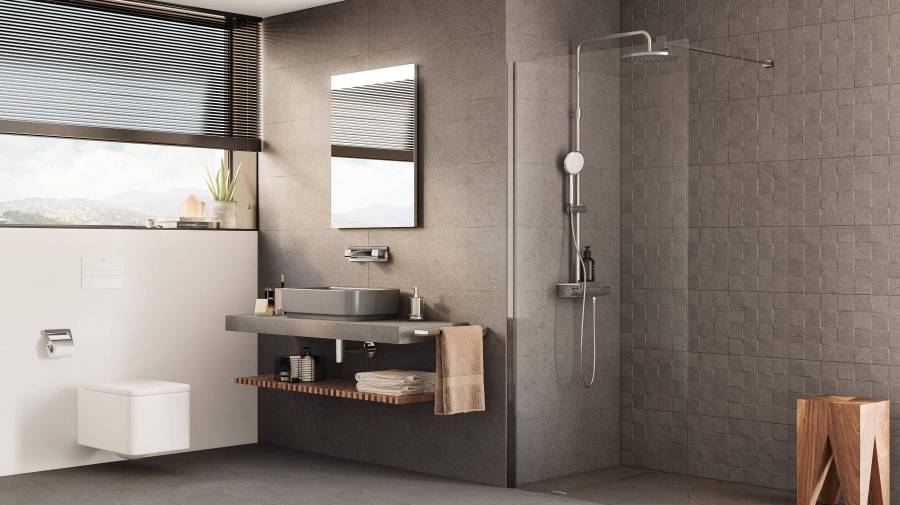 Plaster-Melt
Finally, you will find the greatest variety in the range in one of the most elegant and complete ceramic collections. Inspired by the constructive elements of Le Corbusier or Mies van der Rohe, Plaster-Melt presents six colours -White, Grey, Anthracite, Sand and Taupe-, three formats, three decorative sets and two finishes. Together with the monochrome effect of hand-worked cement, its decorated proposals make a nod to the vintage geometries of hydraulic inspiration, helping you to define a bathroom space with a timeless spirit.