A modern bathroom can reflect your way of seeing life, that innovative eagerness to join the latest developments by betting on a unique and sophisticated style. Discover with modern bathroom furniture and smart mirrors that functionality can acquire a new meaning or how to achieve a complete intimate hygiene totally personalised with a In-Wash toilet®. Analyse the features of the products we present to you and let yourself be carried away by all the comforts you can install in a modern bathroom.
Iridia mirror
When you are looking for a modern bathroom mirror, you are looking for much more than just a mirror to look at yourself. That's why we designed the exclusive Iridia mirrors with dimmable perimeter light and anti-fogging plate that automatically deactivates after one hour. Available as a round mirror or in different rectangular sizes, Iridia uses its distinguished illuminated frame to also stand out as a decorative mirror.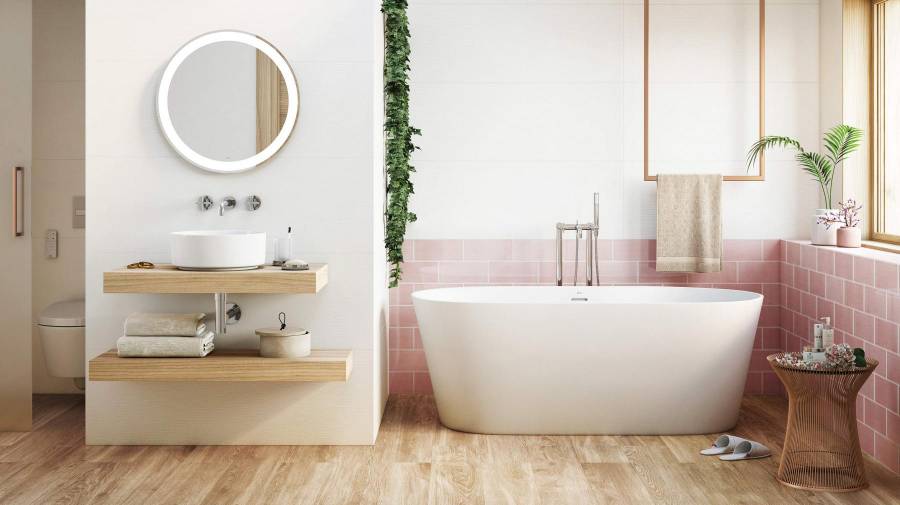 Stratum-N bathroom furniture
To talk about Stratum-N is to talk about a new expression of comfort based on connectivity. To complete your designer bathroom with the latest technologies, its washbasin unit not only incorporates Bluetooth® speakers that you can link to your Smartphone, but also an extra power socket and interior lighting. Innovate with these smart bathroom furniture if you also aspire to the largest storage capacity with exquisite finishes.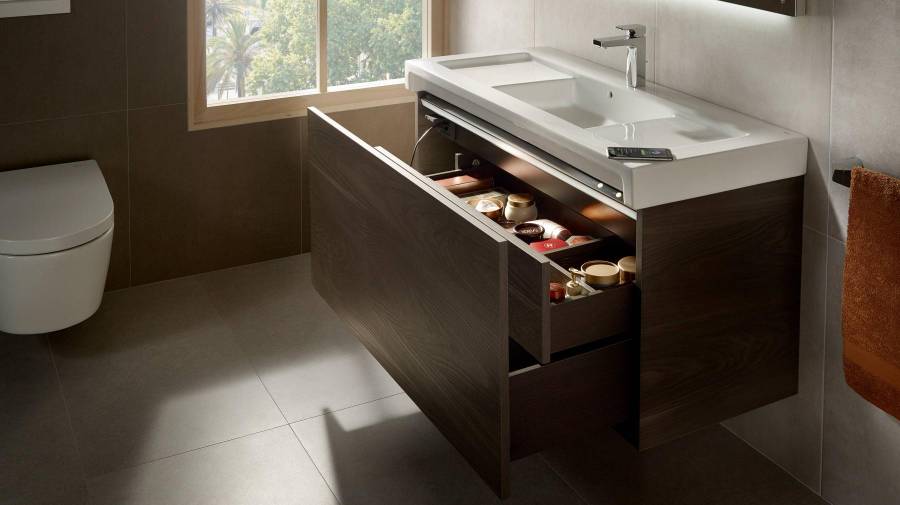 Electronic actuation board EP1
In a modern bathroom, the Electronic EP1 flush plates, which activate the cistern almost by magic using the presence sensors of the touchless technology to flush more or less water, are a must. Not only that, but they will add the definitive touch to the bathroom decoration, as they are made of glass and can be configured in different colours.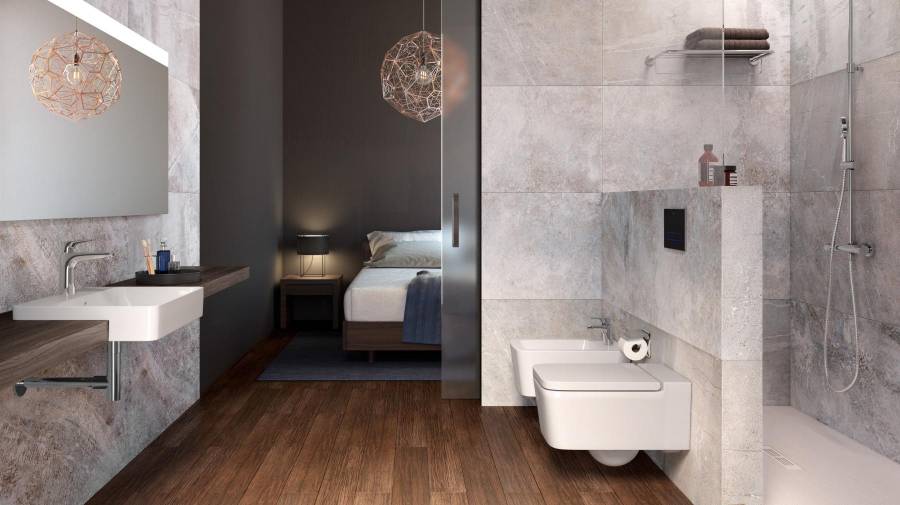 In-Wash® SMART TOILET
Revolutionising the concept of toilet, In-Wash® brings intimate hygiene to the toilet, with washing and drying functions that you can customise according to your preferences. With its remote control or side panel, you can choose between anal or perianal cleaning and regulate functions such as the intensity of the wash or the temperature of the water and air.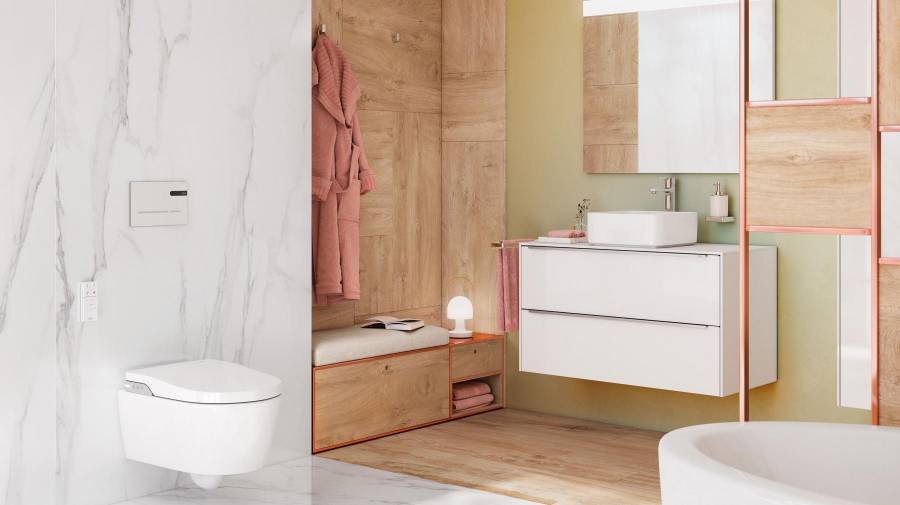 Deck-T shower column
Finally, you can complete the decoration of your modern bathroom with a shower mixer that allows you to choose the exact temperature you need. To provide you with maximum comfort, the thermostatic shower column Deck-T also innovates with its functional bathroom shelf which adds a touch of sophistication as it is made of smoked glass.