If everything starts with a blank canvas, why should you add another colour? A white kitchen can be the answer where you are looking for design and functionality, without sacrificing maximum hygiene and the most innovative features. Discover how not only the floors, walls and worktops light up the space, but also the quartz sinks and immaculate kitchen taps. And if you add to the clarity of white its ability to reinforce the feeling of cleanliness and enlarge rooms, you will not hesitate to give priority to this colour in your modern, minimalist or classic kitchen designs.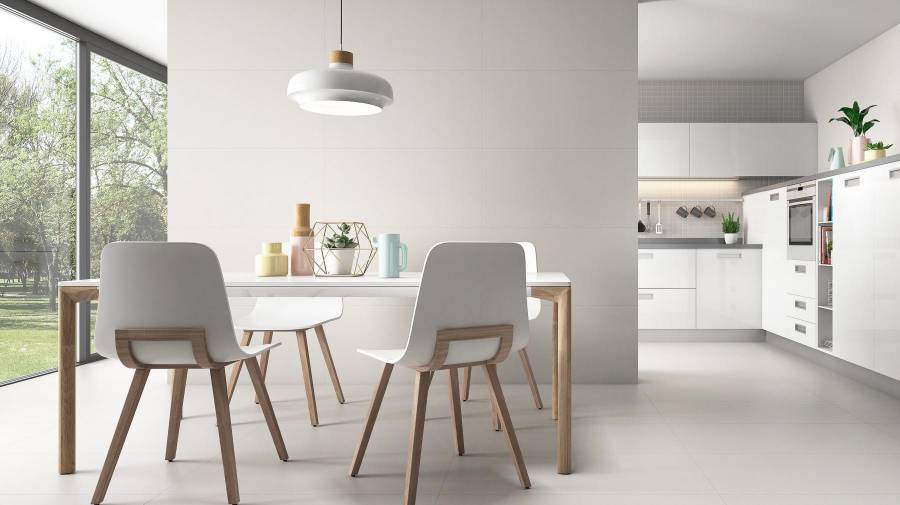 THINBIG®, WHITES OR SILENCE: WHITE KITCHEN TILES TO SUIT YOUR REQUIREMENTS
A white kitchen starts, without a doubt, with the installation of white kitchen tiles that will increase the feeling of spaciousness by reflecting light as flooring, cladding or worktop. What if we tell you that you can cover all these needs with a single product? We are talking about Thinbig®, kitchen tiles of large format and minimum thickness so extraordinarily resistant to impacts, humidity and extreme temperatures. Thus, Thinbig® tiles can cover floors and walls but also the area closest to the hob. With natural or polished finish, and smooth or drawing a mesh, they are available in two series in black: the strict and rigorous Pure and the Calacatta, which reproduces the elegance and characteristic veins of marble.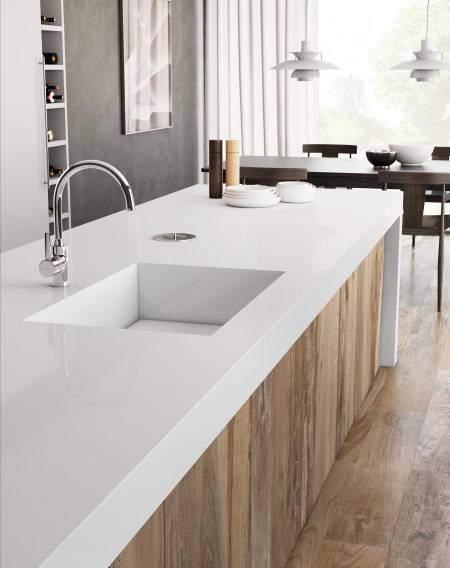 But white has a thousand and one ways of manifesting itself and proof of this are the new formats of Whites in 40×120 cm, with rectified edges and incredible performance for a perfect result despite the passage of time. If you are looking for a matt white kitchen wall tile, you will love the possibilities of Montreal, while Calypso opts for white gloss kitchen tiles. And if you feel like experimenting with other textures, Silence will convince you, a collection in white paste which offers a unique embossed touch.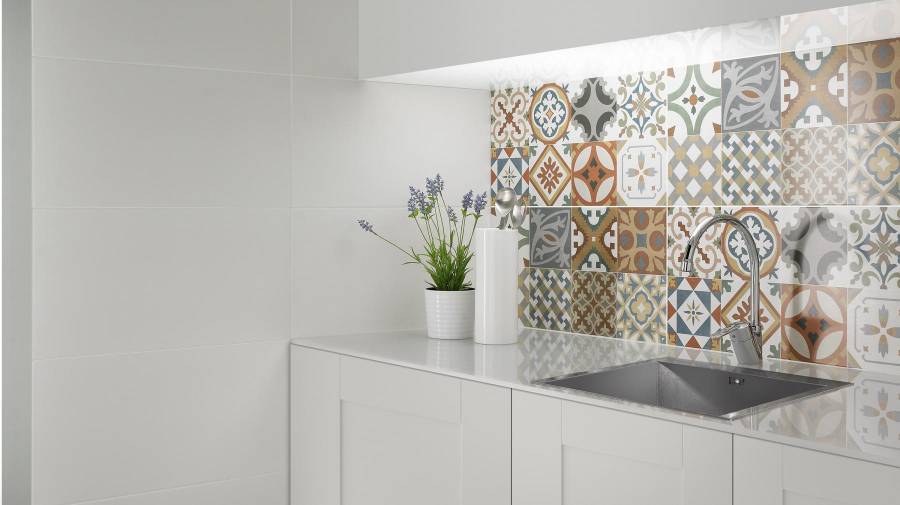 Oslo: Extraordinarily hygienic white sinks
Made from quartz and resins, the Roca sinks manufactured in Quarzex® adopt original finishes thanks to their high quality pigments. This particularity is what makes white kitchen sinks by Oslo possible, which display their snowy purity with an incredible natural texture. Benefit not only from their impressive resilience but also from their revolutionary non-porousness that will prevent leaks and bacterial growth.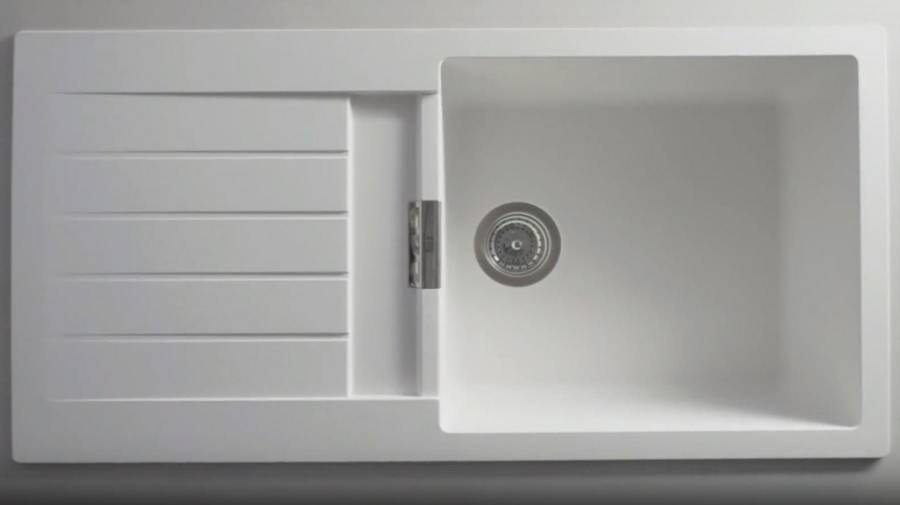 Mencia: energy-saving white kitchen faucets
There is no detail that escapes this single-colour bet… To complete your white kitchen, Mencia innovates with white taps with an organic and functional design, which will surprise you with its exceptional features. See how its exclusive copper and nickel-based coating gives shape to white sink taps which fight against corrosion and calcification. As if that were not enough, Mencia incorporates Cold Start technology, which guarantees cold opening to prevent unintentional activation of the boiler and contribute to maximum energy efficiency.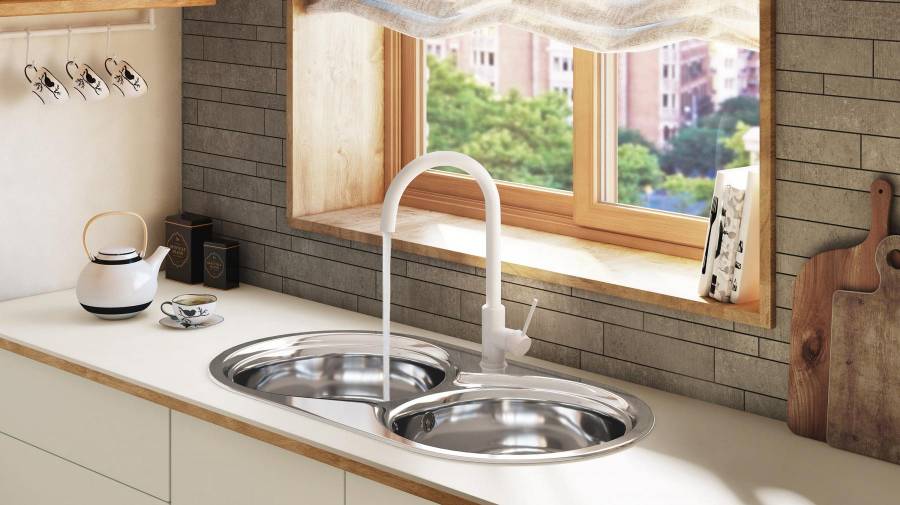 Find all the possibilities in Roca Cocinas.