You love to make plans and surround yourself with people full of life. Or maybe it's the calm and those who manage to transmit peace… Like people, bathroom or kitchen tiles can give you the enthusiasm you need or play with their colours to change your mood in the most natural way. If you are looking for energetic shades, try Jade or Bordeaux; and stick with Biscuit or Tender Gray if you are more into subtle finishes. Install smooth, decorated or embossed tiles; square, rectangular or inspired by the mythical metro tile… Choose format and colour and bet on reforming your bathroom or kitchen leaving your mark in every corner.
To the rhythm of drums and with all the joy that the Brazilian dance par excellence radiates… So comes Samba and its kitchen and bathroom tiles in bright colours such as Pink, Blue or Jade, ideal to instil optimism in combination with White, Grey or Green. If combining colours is not enough for you, surrender to its geometric tiles or to its embossed Suite and Mosaic pieces, which offer aligned squares of greater or lesser size. And if you are looking for a joint aesthetic, the collection allows you to dress both bathroom and kitchen walls and floors with a double format -21.4×61 or 45×45 cm- and a satin finish that will remind you of fabrics and, in particular, the feel of tulle.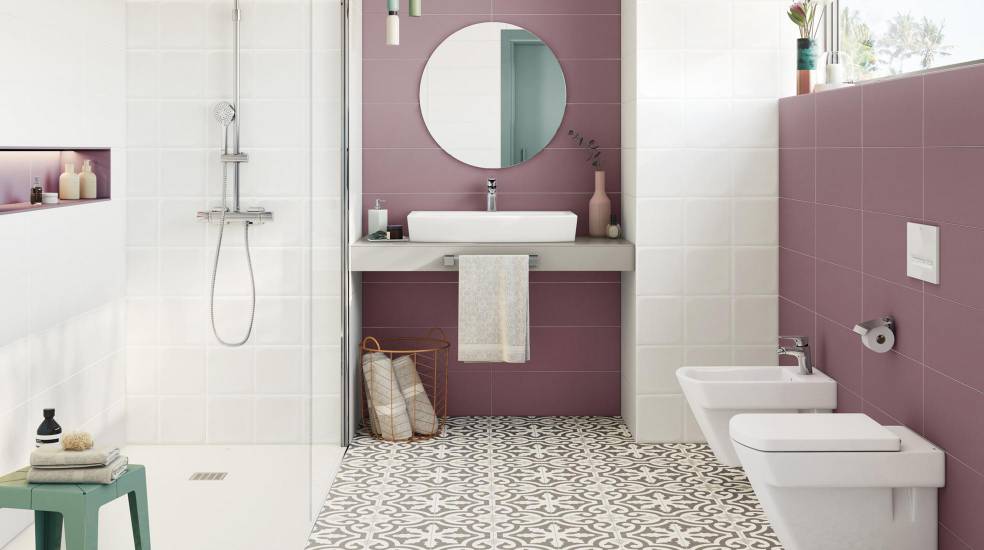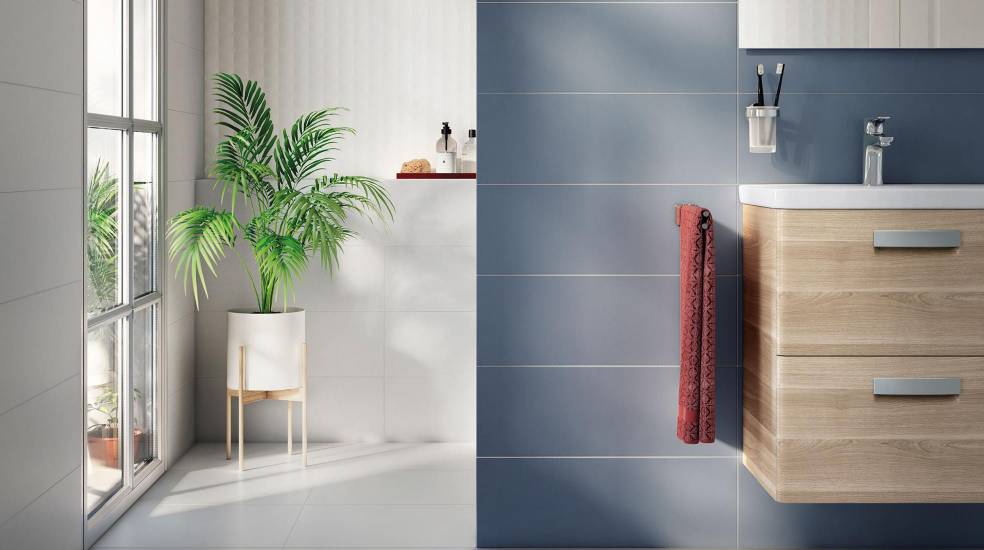 From the Samba mosaics to the Kitchen and bathroom tiles Smart by Rock Art, also designed to transmit dynamism as flooring or cladding with a proposal that is not only fresh, but also very original. In 30×30.6 cm, its cut-out pieces in the form of brick walls are available in Blue, Aqua, Green, Grey and Bordeaux. Install them horizontally or innovate with the vertical arrangement and see how its cheerful satin finish tones manage to completely transform its apparent industrial look.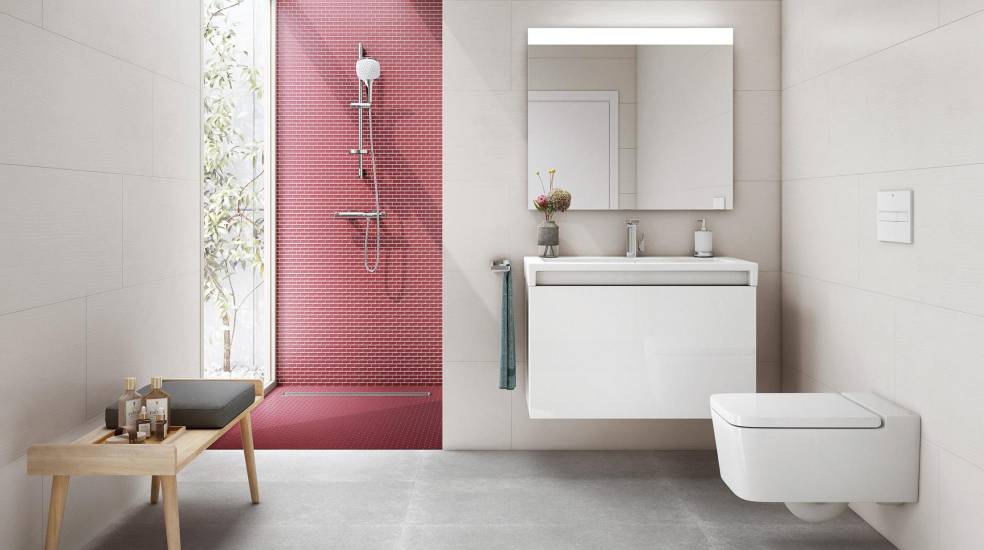 The Joy collection also suggests installing brick walls or paying homage to the primordial underground tile in an incredible variety of colours. With its brilliant 11×25 cm format, it invites you to feel the heartbeat of each one of its shades: the neat White, the delicate Velvet Pink, the magenta Burgundy, the blue Atoll Blue and the green Peacoc Green, without forgetting the sober Lavender, Tender Gray and Dark Gray.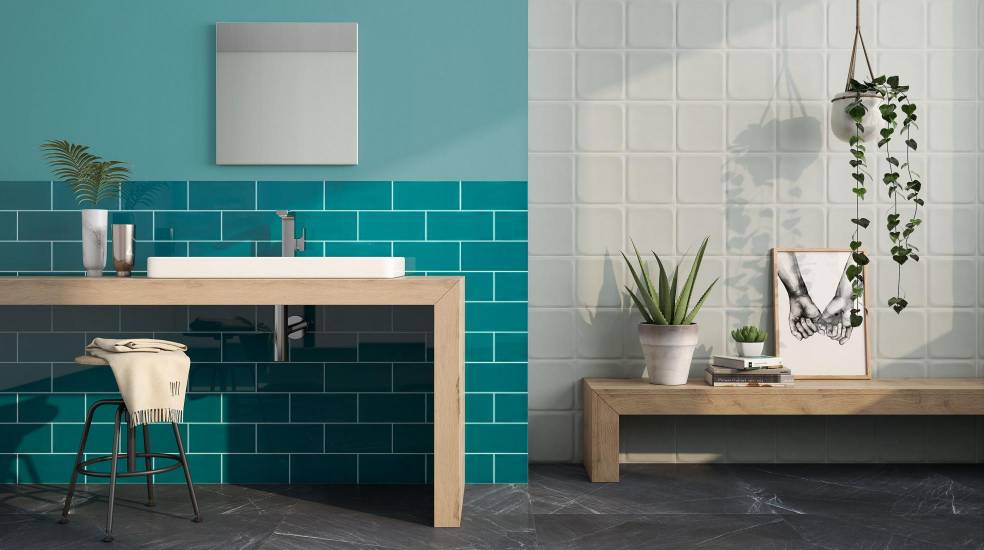 With a rustic glaze with an artisan look, Maiolica delves into the reinterpretation of the metro tile with ceramic tiles for bathroom and kitchen in 11×25 cm that not only offers 6 plain colours -White, Biscuit, Aqua, Taupe, Blue Steel and Tender Grey- but also 5 decorated versions inspired by lace and wallpaper.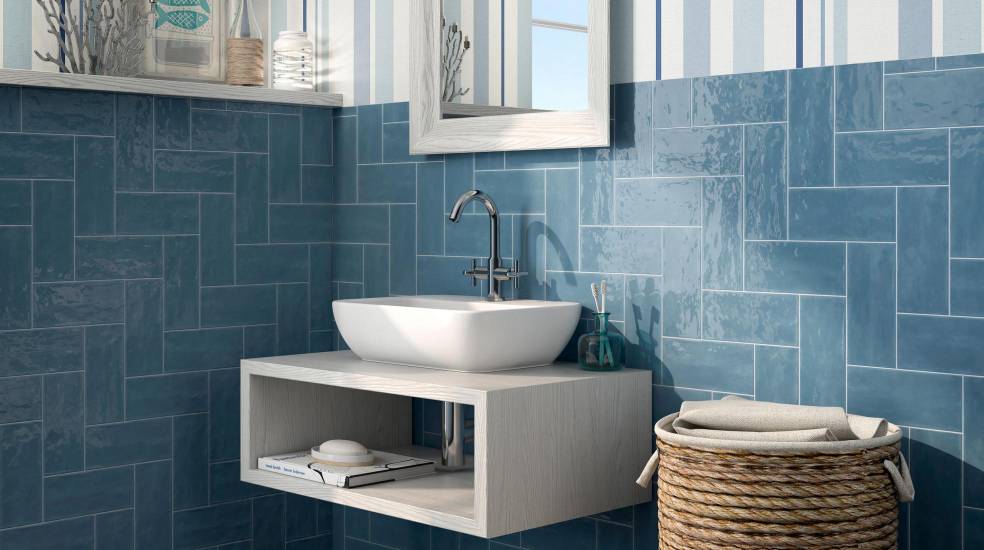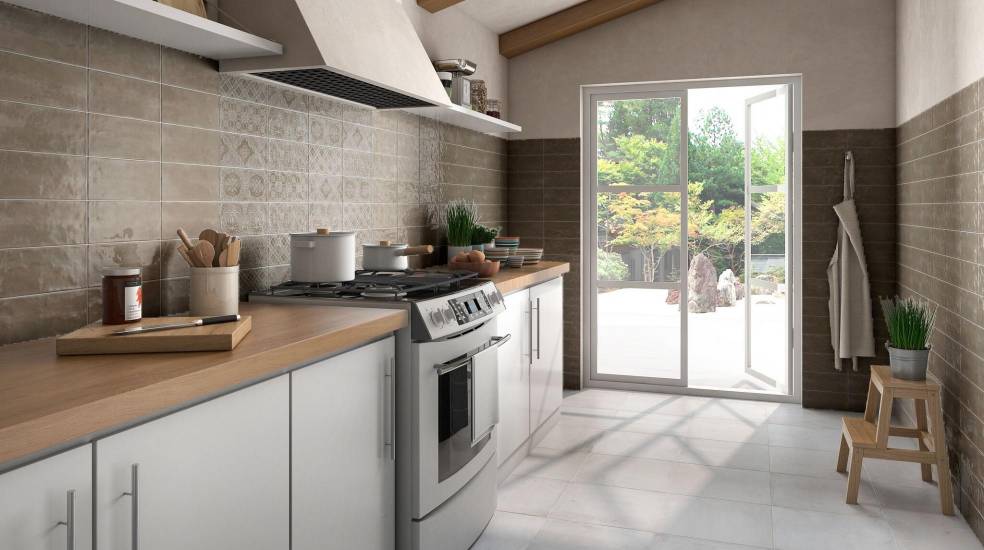 Finally, the minimalist Color Collection features bathroom and kitchen tiles in pastel shades: Taupé, White Ice, Biscuit and Tender Gray. In 11×40.5 cm, these tiles are longer and are available in matt or gloss finish to suit both classic and contemporary interiors.