From Pompeii to Versailles, from the Patio de los Leones to the Empire State, marble floors have been reborn a thousand times proving that they never stop being trendy. Encouraged by Mid Century or Art Deco nostalgia, today they come back renewed to say goodbye to their delicate maintenance thanks to the extraordinary performance of porcelain. From Blanco Calacatta to Piel Serpentina, through Pulpis or Crema Marfil, we invite you to discover the wide range of imitation marble tiles by Roca, four collections with an unmistakable sophisticated air that draw from the classics to shine in the most modern configurations.
MARBLE CALACATTA
Like slender Greco-Roman inspired columns or Art Deco interiors, Marble Calacatta gives centre stage to the purity of natural Italian marble. Surrender to the attractive combination of white with grey veins on both walls with a wrap-around effect and refined bathroom floors. Distinguish your home with one of the most select finishes and dare to contrast the original delicacy of these bathroom tiles with bright colours or contemporary decorative elements.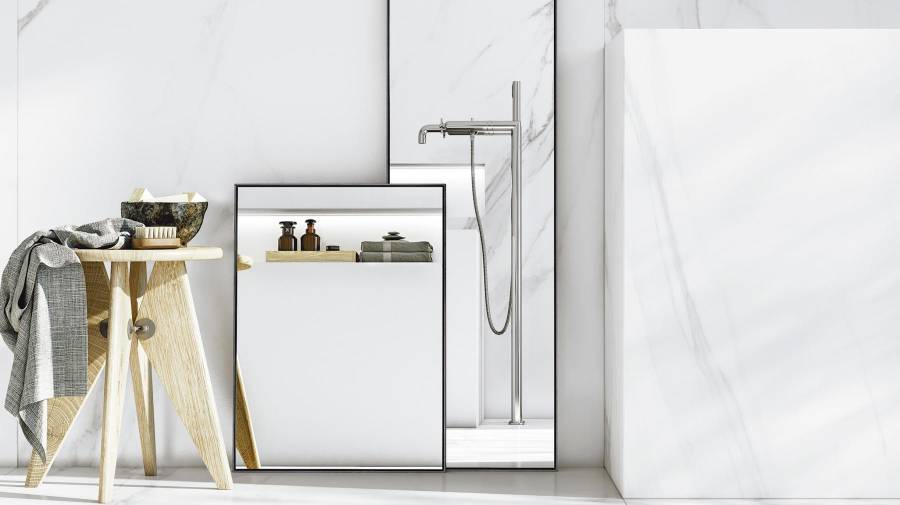 MARBLE PULPIS
Whether you yearn for the striking coffered ceilings or you prefer a sober decoration that lasts over time, the marble floors by Marble Pulpis will fit in perfectly with what you are designing. In Grey or Mink, the slight variation in tone of the base colour is complemented by a very fine veining that alternates the Lapato finish in flooring with the Brillo in cladding. If you dare to reinvent the industrial style, try combining these tiles with metal washbasin structures or steel bathroom accessories – you won't regret it!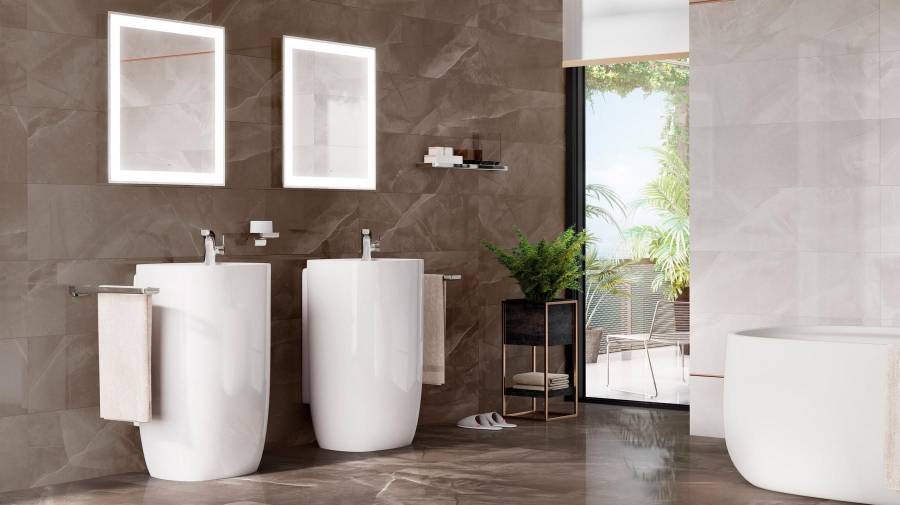 MARBLE SERPENTINO
Reminiscent of the most sophisticated rooms of American Mid Century Modern, Marble Serpentine presents a two-colour proposal that reinforces the presence and linearity of the veins. See how the characteristic greenish grey of the Serpentine Skin is transformed into imitation marble tiles in Grey or Graphite, glossy ceramic pieces that enhance the finish of porcelain walls or bathroom floors with a resistance specially designed for public spaces.