Elegant, charismatic and extraordinarily delicate. With its suggestive patterns and colours, the particular style of hydraulic tiles has stood the test of time to give shape today to a myriad of both classic and contemporary proposals. Geometric figures or plant combinations are the distinguishing feature of this pigmented cement that has been so popular in European homes since the mid-19th century. With the same charm and versatility, Roca recovers its unmistakable profile thanks to new production technologies that give these hydraulic tiles a resistance as revolutionary as their performance. No less than five collections pay tribute to these characteristic tiles without departing one iota from the tradition that inspired them.
We had already revealed part of their secret when we talked about the rustic tiles but the hydraulic mosaic tiles have, without a doubt, much more to tell. It seems like only yesterday that they began to be used as flooring in the south of France after being made piece by piece from a paste of water, cement and pigments. Using bronze or brass moulds, the craftsmen distributed the colours according to preference and, to make them compact, the hydraulic tiles were placed in a humid chamber for 28 days. Hence, the importance of water in their production, the name by which these tiles have become famous all over the world.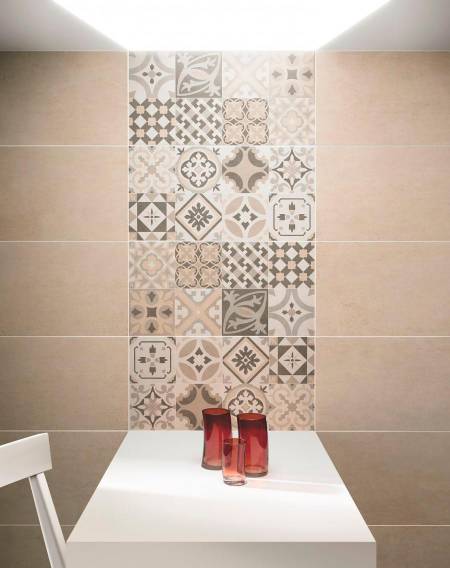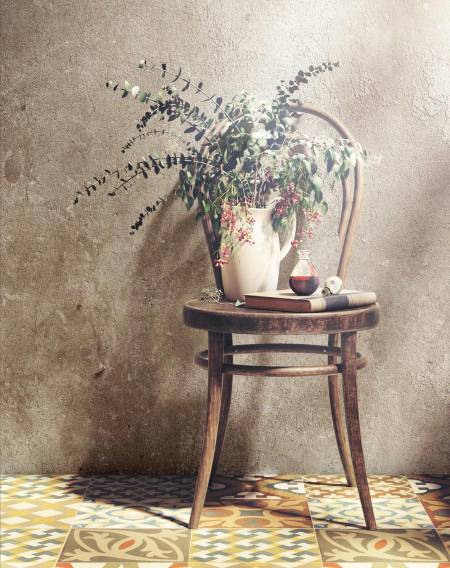 In addition to their uniqueness in that they did not require firing, they also had unique patterns in the form of geometric tiles, floral or plant motifs whose delicacy required maintenance in order to keep their patterns and colours intact. Although nowadays hydraulic tiles reproduce the same shapes that were once created by designers of the stature of Antonio Gaudí, their different lines and silhouettes can now be installed as flooring or cladding with all the guarantees, thanks to the incredible performance conferred by materials such as porcelain.
Proof of these formidable features is the new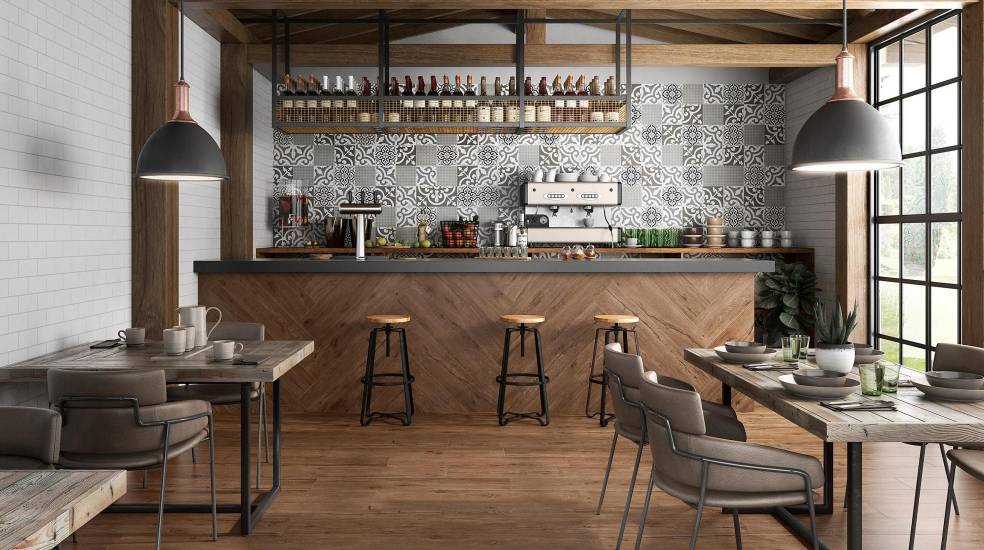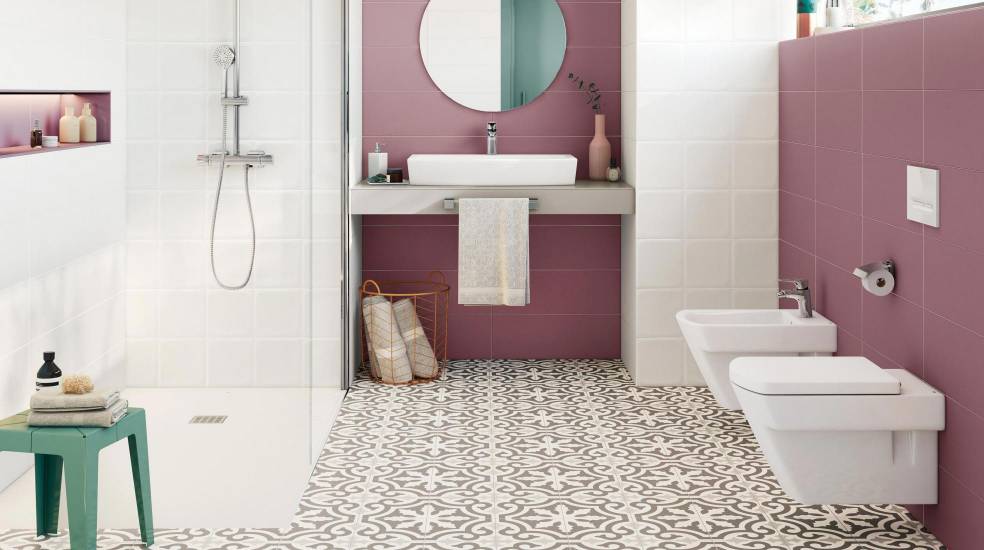 Recalling a past time of incomparable compositional richness, Gracia features tiles in 45×45 cm for hydraulic floors, and in 31×61 cm for wall cladding. These universal pieces are available in two finishes -White and Multicolour- with floral or geometric patterns in soft tones or a wide range from reddish to blue.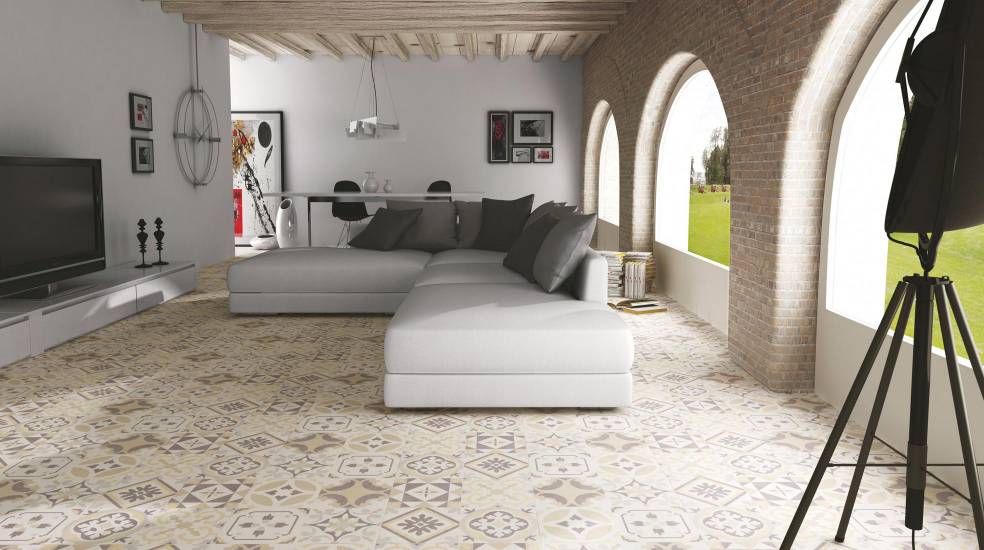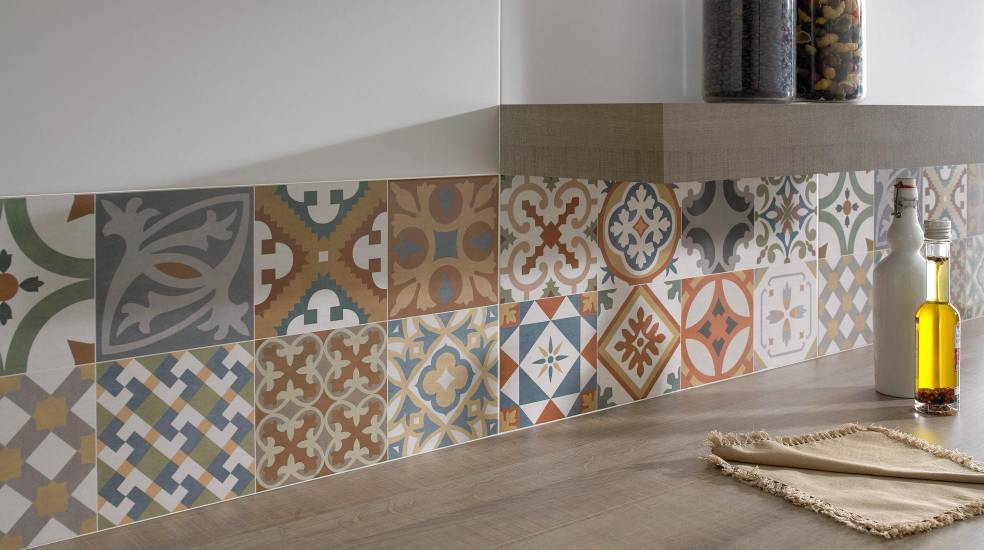 The Boulevard collection plays with equally suggestive designs in its hydraulic tiles in smaller or larger sizes, depending on whether they represent one or several different motifs. Double tonality -Beige and Multicolour- so that you can recreate period atmospheres with its versatile pieces in 44.5×44.5 cm or in a rectified format of 22×22 cm.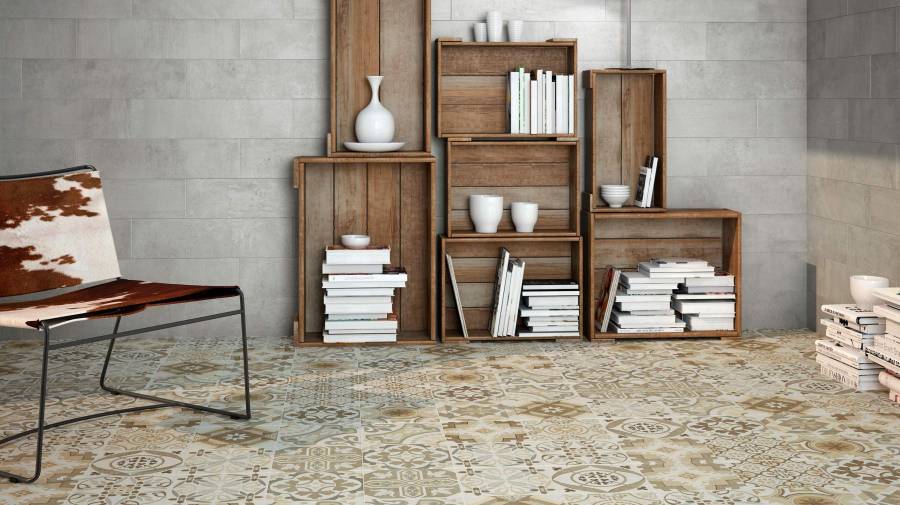 Starting from the same inspiration but changing the colour variety for hydraulic mosaics in a single tone, Claqué opts for the look of cement in White, Sand, Grey and Black. Worn finish of industrial style in bathroom and kitchen tiles of 61,5×61,5 cm, where the chromatic sobriety will not prevent you from displaying the most suggestive compositions.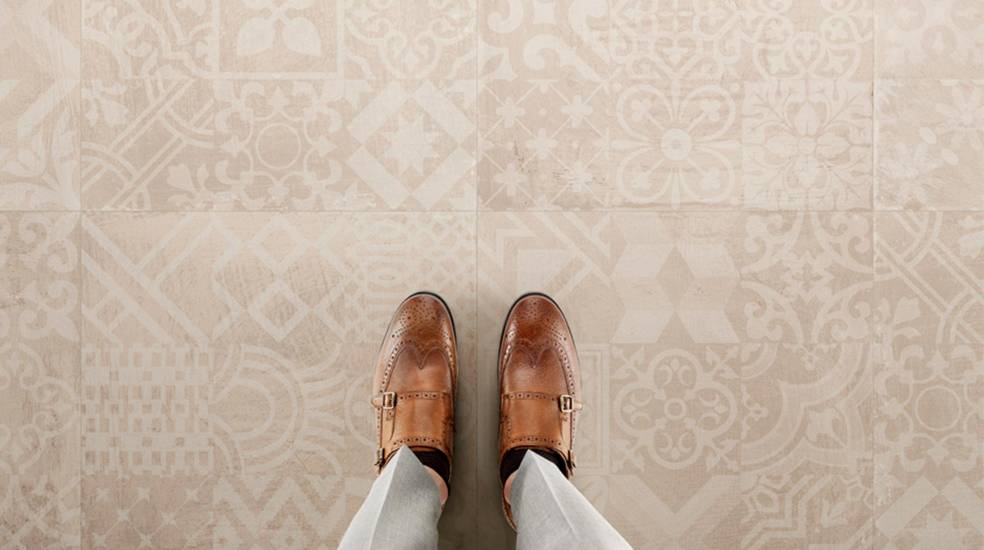 Finally, the Plaster collection uses the octagonal cobblestone to pay its own particular tribute to hydraulic tiles. Choose tile, Grey or Sand, and discover how to make a statement with its impressive aged format with rectified edges, in 80×80 cm.