If you long for the walls of yesteryear, those sixties wall coverings full of textures and eye-catching prints, the tiles that simulate wallpaper have managed to recover their particular design as you had never imagined before. In a forceful 80×80 mm format, today we present decorative tiles that multiply the hardness of their initial inspiration, to also break through as the most original flooring. Nothing like porcelain tiles to reinvent tradition with trendy pieces, nature scenes or geometric tiles that will distinguish your kitchen or bathroom with a renewed retro style.
Momentum. A bird's eye view
With an exquisite English vocation, the patterned tiles of Momentum will make you fly to bucolic country houses surrounded by forests and meadows. The main protagonists are the birds, immortalised in full flutter or perched on tree branches. Playing with perspectives, these decorated tiles are available in Grey, with green and blue motifs; or in Sand, with green and yellow details. Choose a cool or warm range and see how its slight colour gradation manages to combine the profiles of the fabric and the cement, an untoned appearance ideal for emulating the most traditional painted wallpaper.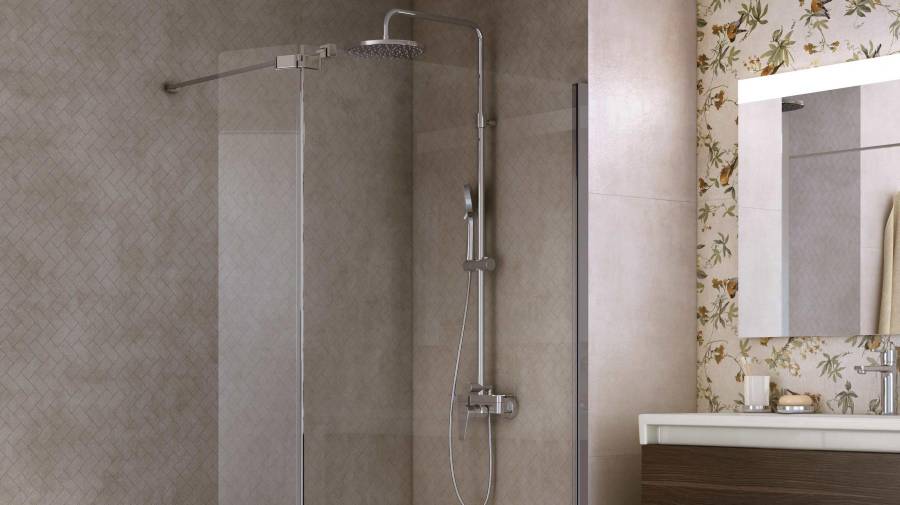 Tap dance. The symmetry of the rhombus
To speak of the Deko version of Claqué is to speak of geometric tiles that become authentic decorative tiles, a composition of rhombuses that combine their delightful symmetrical harmony with the finishing touch of their rectified edges. Because of their worn cement look, these wallpaper-like tiles are perfect for industrial-inspired spaces. Although they are available in Black and Grey, you will see that they bring together the most diverse chromatic nuances with a perfect satin finish to revive in your home the decoration that set the trend in the 60s and 70s.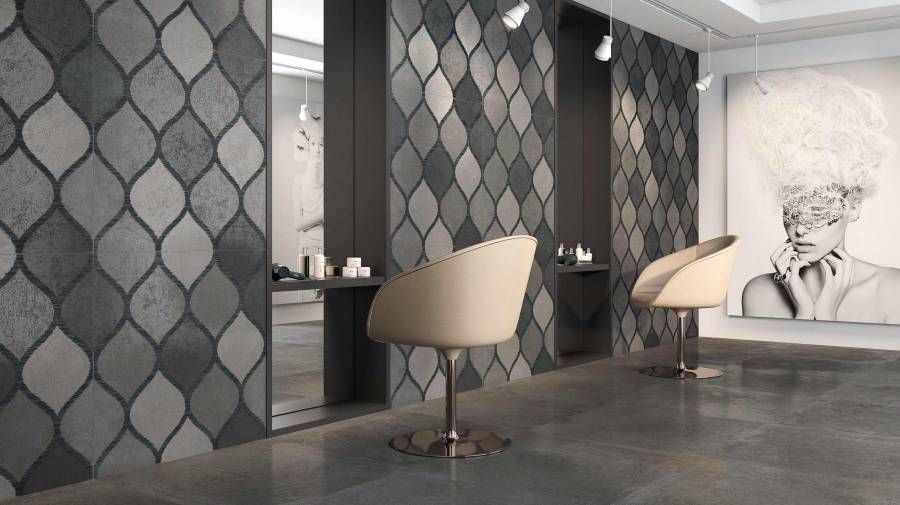 Couvet. Tropical delicacy
Only Couvet manages to bring together in a single proposal the sobriety of stone and the tropical atmosphere inspired by palm leaves. An idyllic fusion that uses its rectified edges and natural finish to achieve continuous surfaces that will transport you to other worlds. In Perla or Arena, these decorative tiles not only reproduce the unique characteristics of stoneware, but their particular pattern will remind you of the most evocative wallpaper.