Imagine all the beauty of nature with the latest technological features… The natural flooring with porcelain flooring leaves behind the scratches of wood or the wear of stone to welcome a proposal of extraordinary strength and durability. To decorate your bathroom or kitchen, we present you up to 6 advantages of natural porcelain flooring that will not leave a corner of your home without suggesting the nobility and naturalness of the most classic and traditional materials.

FRESHNESS AND NATURALNESS
In Roca's natural floors, the tiles have an untoned appearance with slight colour gradation and textures in relief to achieve an aesthetic that emulates the nuances of nature in collections such as Sequoia: a ceramic parquet that imitates wood to perfection.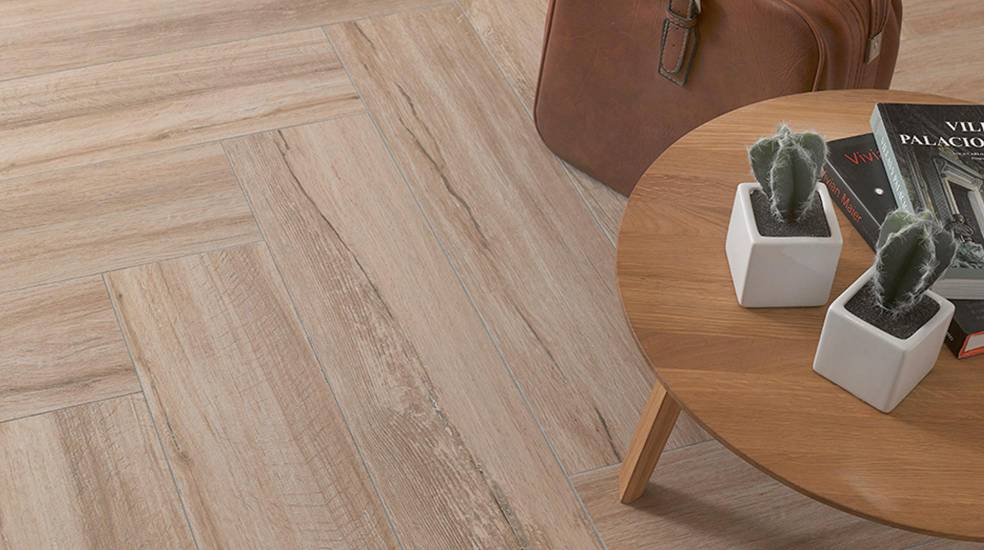 GROUND EDGES
In their own particular tribute to nature, porcelain floor tiles can have completely straight edges so that the joints are barely distinguishable and natural continuous flooring is achieved, such as those in the Piacentina collection, which pays homage to Italian stone.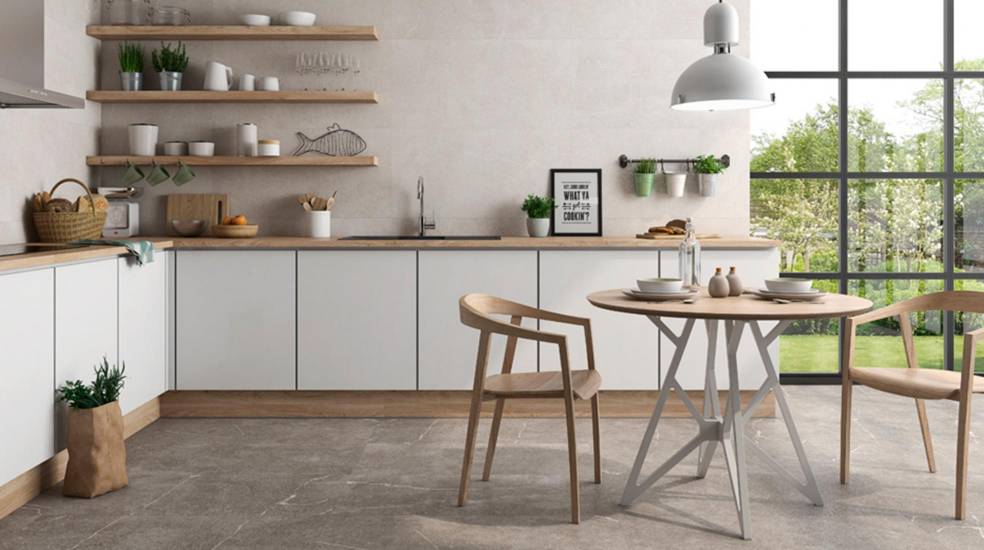 MAXIMUM RESISTANCE
A mixture of materials such as quartz or clay, porcelain flooring stands out for its hardness and durability. As it lacks pores, it absorbs less water than other floorings and prevents the accumulation of dirt.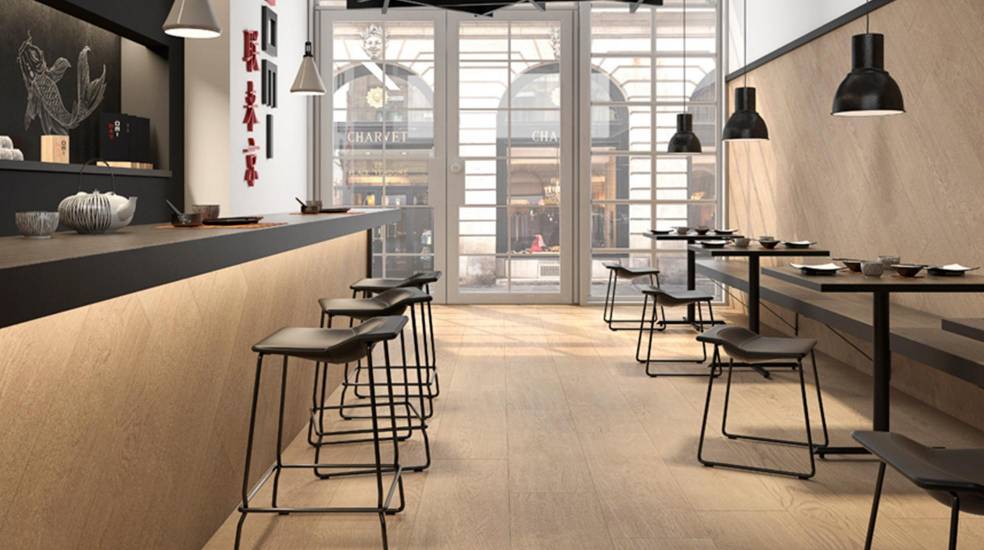 ANTI-SLIP PROPERTY
If you are looking for maximum safety in kitchens and bathrooms, porcelain flooring incorporates anti-slip treatment, especially reinforced in natural floors with ABS finish, in collections such as October or Liceo.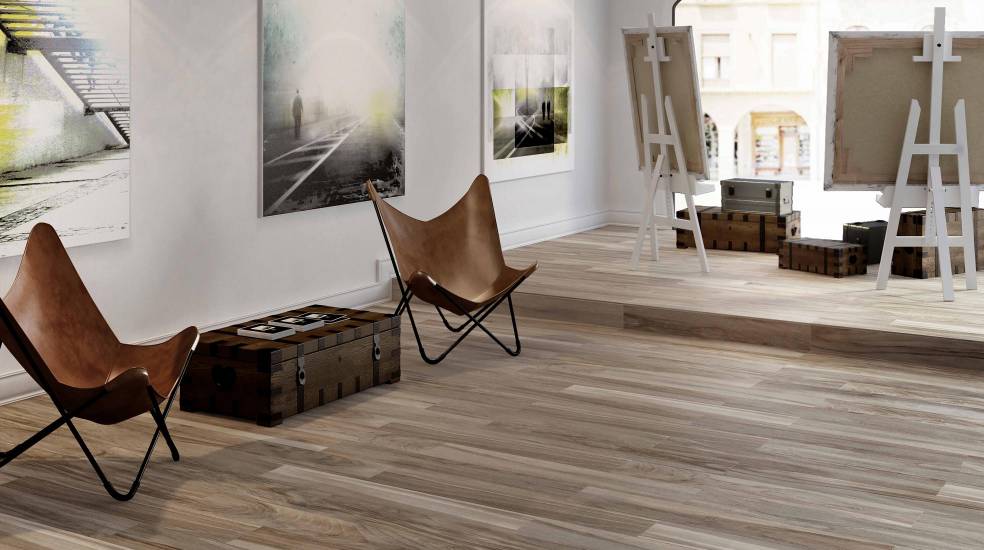 VARIETY OF PARTS
To meet all needs, Roca's ceramic collections include tiles of various sizes, steps and skirting boards, as well as decorated versions such as Flamant, which will add a handcrafted touch to your natural floor.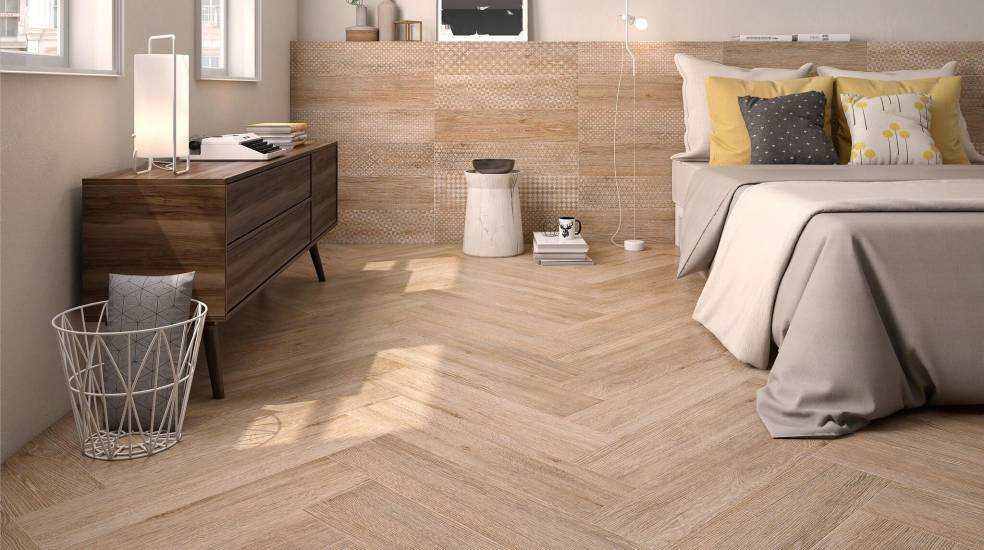 VERSATILITY OF USE
Thanks to the possibilities offered by their designs, the most diverse compositions can be realised by using the tiles not only on kitchen and bathroom floors but also on walls and facades, such as those imitating slate from the Cliff collection.